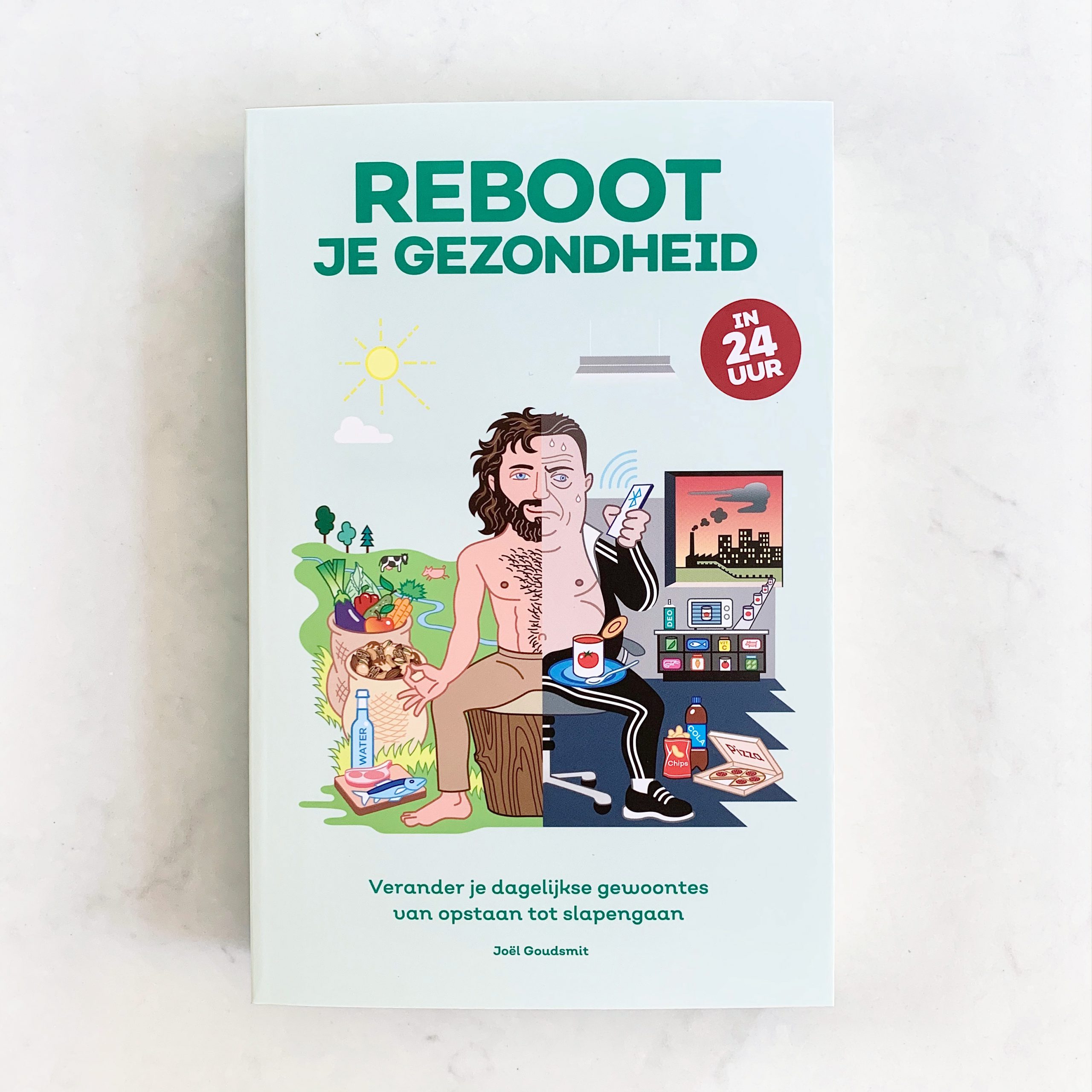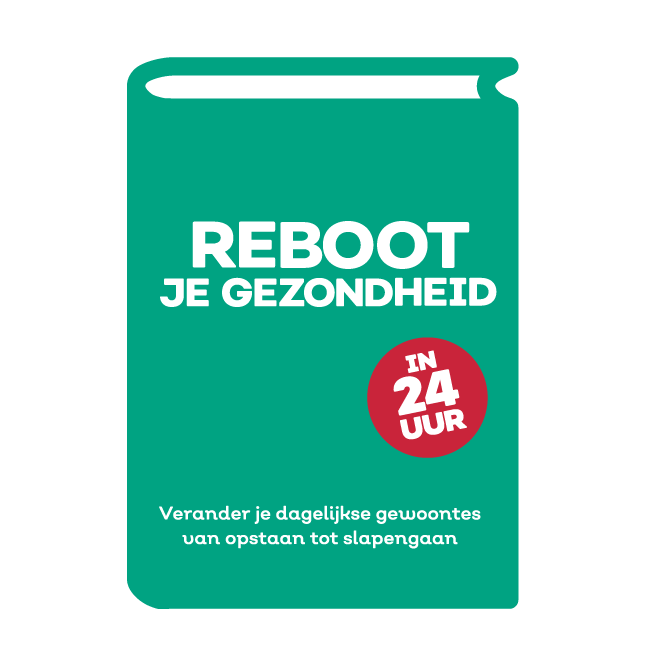 Reboot your Health (in Dutch)
Change your daily habits from getting up to going to bed
Book is in Dutch language
With Reboot your health in 24 hours, a healthier life is within reach for everyone!
Have you ever wondered what is really on your plate when you eat your breakfast in the morning? And whether you can skip breakfast? Do you ever think about the ingredients of your favorite toothpaste or shower gel? And whether it is necessary and healthy to give your body a good scrub or to get rid of body hair every day? How bad is it to do your job sitting indoors with artificial light all day long and can the sun really do as much harm as you think? In Reboot your health in 24 hours, Joël Goudsmit takes you through all kinds of different habits and rituals that occur in a day, from getting up to going to bed. He puts on a critical eye and makes you think about your regular habits. Thanks to his tips and handy checklists, you will find out how you can change your daily habits in such a way that you improve your health and living environment. From food that really suits you to a better sleep rhythm. From how best to defecate, how much water you should actually drink, to why natural exercise and clean air are so important to you. And that in 24 hours!
Joël Goudsmit (1985) made a major turnaround after his hectic life as a successful entrepreneur within the international music industry. He opted for a calmer but above all healthier life. Having remained active as an entrepreneur, he founded SAPJE, together with his partner, a company that devises, produces and supplies vegetable juice and detox treatments. Joël is the author of the book of the same name SAPJE. He lives in Amsterdam with his family and dog Gioia.
Nutrition facts
Nutritional value per100ml
Energy

-

Protein

-

Fat

-

Saturated Fat

-

Carbohydrates

-

Natural Sugars

-

Salt

-

Food fibres

-
Reboot your Health (in Dutch) reviews