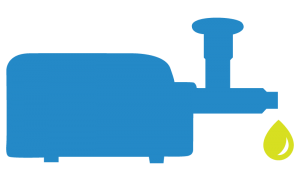 Healthy juices from the slowjuicer
Our healthy vegetable juices are traditionally prepared with state of the art slowjuicers, in which we press at least 400 grams of the best local vegetables, fruit, herbs & spices. All our 100% organic juices change with each season. This way, you get an optimal variation in flavour, colour, taste & nutrients. Our juices are then put in our shock freezer immediately after pressing to ensure they are frozen within 1 hour.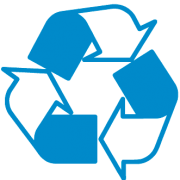 Sustainability
Our organic juices go into 100% recyclable glass bottles and the other packaging materials are also sustainable and recyclable. We only use solar and wind energy for our freezers and slowjuicers. We have partnered up with local and organic farmers. Our vegetable pulp goes to a biodynamic farm in the Amsterdam forest for the goats and other animals to eat.

Juices, kits, cleanses or subscriptions
Would you like to taste our vegetable juices? Order at least 14 healthy organic juices, soups or shots. Order our juice kit which has our entire assortment of juice in it. We also offer a varied amount of juice cleanses and a very convenient subscription with discount!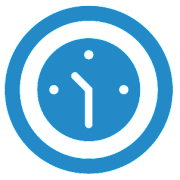 Choose your delivery day and time
The juices will be delivered on the day and time of your choice, which you can select on the checkout page. In the Netherlands (excluding the Wadden Islands), the juices are delivered 6 days a week, from Monday to Saturday. On working days before 11:00 noon, your juices will be delivered the next working day. You can choose from the following periods for delivery: 08:00-14:00, 12:00-18:00 and 17:00-22:00. In Belgium, we deliver your vegetable juices every Wednesday and Saturday between 08:00 and 18:00.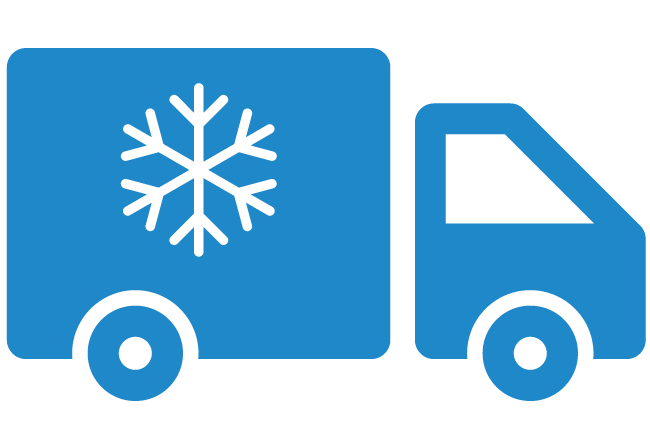 Nationwide delivery with a frozen delivery service
We deliver the frozen vegetable juices with a special frozen delivery service. The day before delivery, you will receive a notification of the delivery time by email and on the delivery day itself, you will receive a more precise notification by text message.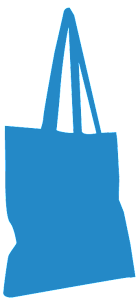 Personal delivery
The juices will be delivered to you by our delivery service Leen Menken. Not going to be at home and want the delivery man to leave your juices in front of your door? Or is your doorbell broken? Please add any message for the delivery man on the checkout page.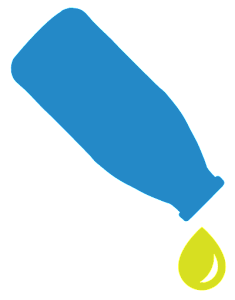 No more juice?
What are you waiting for? Order your healthy organic vegetables juices here. Or enjoy organic juices every day from now on with a convenient, money-saving Sapje subscription. The empty glass bottles and packaging can be kept for private use or can be 100% recycled in your recycle bins.

Store & defrost
Frozen juices can be stored in the freezer at a temperature of at least -18°C for several months. Please note the best before date on the caps for the exact amount of time.
Once defrosted, the juices remain fresh in the refrigerator at a temperature of up to 7°C for a maximum of 4 days.
For optimal preservation of nutrients, we recommend that you drink the juice as soon as possible after defrosting.
Defrosting in a refrigerator takes around 24-30 hours, depending on the temperature in the refrigerator and whether the frozen juices are placed close together.
Do not refreeze thawed juices
Can't wait to taste your fresh juices? Defrost your first juice(s) in lukewarm water at a maximum temperature of 40°C.

Prices and delivery costs
Each vegetable juice costs 4.95 per bottle (240 ml).
Each vegetable soup costs 5,95 per bottle (470 ml).
A shot costs 3.85 per jar (50 ml).
With a Sapje subscription, you save 5, 10 or 15% on these prices.
The prices of the juices, soups and shots include 9% VAT.
Delivery in the Netherlands from 08:00-14:00, 12:00-18:00 or 17:00-22:00 costs 6.95.
In Belgium, we deliver every Wednesday and Saturday from 08:00-18:00. The delivery charge for Flanders is 6.95 and the delivery charge for Wallonia is 19.99.