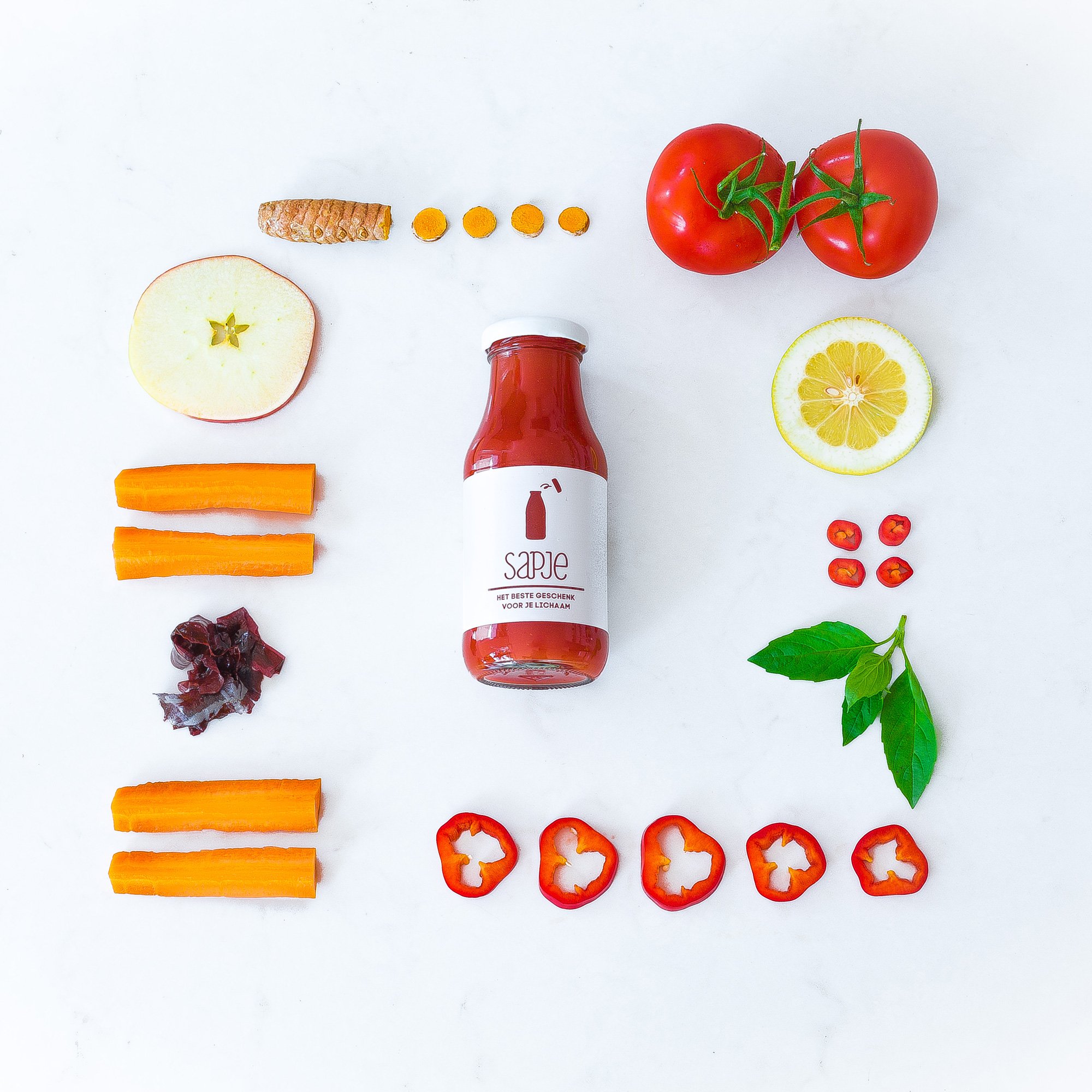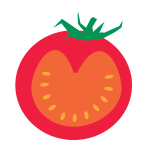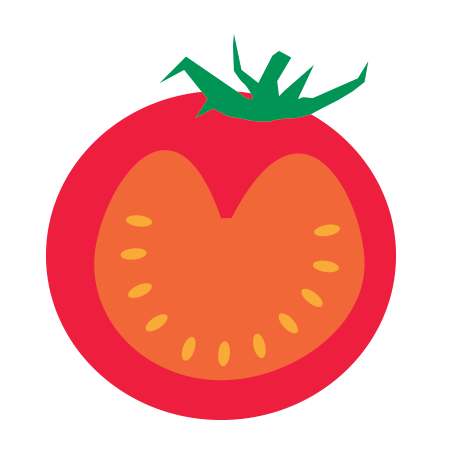 Power
Our organic tomato juice is rich in antioxidants
Tomato
Carrot
Celery
Lime
Dulse seaweed
Turmeric
Basil
Red bell pepper
Drinking our organic tomato juice is a great start to your day! With one bottle you get more than the daily reference intake of the antioxidants * Vitamin C and Vitamin A. Together with the other vitamins, minerals, trace elements and antioxidants, these make the Power juice a gift for your body.
Could you use some extra power? Then this (slightly) spicy organic tomato juice is your salvation. The strong taste comes from a carefully selected mix of the best organic vegetables, such as tomatoes, peppers and carrots. To give this tomato juice a delicious taste without added salt and sugar, we have added some exciting ingredients to the recipe for this tomato juice, such as apple, lemon and pomegranate, but also basil and seaweed. These also increase the content of healthy nutrients in this organic tomato juice.
WHAT MAKES OUR ORGANIC TOMATO JUICE HEALTHY?
Our organic tomato juice is healthy because of the nice mix of vitamins, minerals, trace elements and antioxidants it contains. The high doses of natural vitamin C and vitamin A, for example, contribute to a good resistance and the maintenance of healthy skin. The nice amount of potassium it contains helps maintain normal blood pressure. This organic tomato juice is also rich in copper, which supports iron transport in your body and contributes to a good resistance. In addition, copper helps protect your cells as an antioxidant. The vitamin C and manganese in this juice contribute even more. Tomatoes also contain lycopene. This is the fabric to which these red powerhouses owe their striking color. The natural iodine from the fresh seaweed in this organic tomato juice is good for the normal functioning of your thyroid gland. You will find all these and many more healthy nutrients in one bottle of organic tomato juice; purely natural and without additives! Because we squeeze the Power juice with the slow juicer and then immediately freeze it, all those healthy properties are optimally preserved.
THE FLAVOUR OF OUR ORGANIC TOMATO JUICE
When making our organic tomato juice, we searched for the perfect balance between sweet, spicy and strong for a long time. If you look at the vegetable juice, you can see the deep red color of tomato and bell pepper. The tomatoes and pointed peppers also immediately stand out when you open the bottle of tomato juice and smell it. You may also discover a hint of basil. The taste of the juice is wonderfully savory, exciting and light, with a very individual character. This is organic tomato juice like you've never tasted it before. The taste reminds us of a unique gazpacho. The basil provides a spicy, invigorating accent and the apple and lemon bring some freshness. Meanwhile, the turmeric and red pepper provide some extra spice. The Dulse seaweed from the Celtic Sea gives the organic tomato juice a delicious, slightly salty aftertaste. Do you also want to start your day with such a powerful and versatile taste experience? Then you should definitely order our Power juice! "Our juices are an excellent addition as part of a varied, balanced diet and a healthy lifestyle."
Nutrition facts
Nutritional value per 100ml
Energy

28 kcal / 117 kj

Protein

1,3 gr

Fat

0,3 gr

Saturated Fat

<0,1 gr

Carbohydrates

4,7 gr

Natural Sugars

3,1 gr

Salt

<0,3 gr

Food fibres

1,5 gr
Allergy information
contains carrot & celery
Vitamins & minerals
Shown as a percentage of the reference intake (RI).
RI of an average adult is 8400 kJ / 2000 kcal per day.

Potassium

990 mg

Vitamin A

1087 μg

Vitamin B1

0.13 mg

Vitamin B2

0.1 mg

Vitamin B3

2.4 mg

Vitamin B5

1.1 mg

Vitamin B6

0.39 mg

Folic acid

80 μg

Vitamin C

92 mg

Vitamin E

3 μg

Vitamin K

44 μg

Calcium

167 mg

Phosphorus

170 mg

Iron

1.4 mg

Iodine

100 μg

Copper

0.4 mg

Magnesium

33 mg

Manganese

1.1 mg

Zinc

0.8 mg

K
Potassium
> 50% of RDA
Good for blood pressure, supports normal muscle function and plays an important role in the functioning of the nerves.
A
Vitamin A
> 136% of RDA
Good for vision, and contributes to normal iron metabolism, helps care for the skin from the inside out and has a positive influence on the immune system.
B1
Vitamin B1
> 12% of RDA
Good for the heart, memory and concentration. Has a positive influence on the functioning of the nervous system.
B2
Vitamin B2
> 7% of RDA
Promotes energy metabolism, protects cells and helps reduce fatigue and tiredness.
B3
Vitamin B3
> 15% of RDA
Activates the natural energy in the body. Is important for healthy skin and good for memory. Helps reduce tiredness and fatigue.


B5
Vitamin B5
> 18% of RDA
Supports energy metabolism, helps to reduce fatigue and helps with tension.
B6
Vitamin B6
> 28% of RDA
Is important for the formation of red blood cells, promotes energy metabolism, contributes to the regulation of hormonal activity and helps reduce fatigue.
Fa
Folic acid
> 40% of RDA
Helps the body create and maintain new cells. Folic acid supports, among other things, the production of red and white blood cells.
C
Vitamin C
> 115% of RDA
Supports your immune system and is an antioxidant, which protects against free radicals. Contributes to the formation of collagen, which is important for healthy blood vessels and healthy skin. Contributes to a clear mind and the proper functioning of the nerves.
E
Vitamin E
> 25% of RDA
Is an antioxidant. Helps protect body cells against damage from pollution and sunlight, among other things.
K
Vitamin K
> 59% of RDA
Helps in normal blood clotting. Supports the absorption of minerals into the bone tissue and contributes to the maintenance and maintenance of strong bones.
Ca
Calcium
> 21% of RDA
Supports blood clotting. Helps to keep the skeleton and teeth strong and is good for the muscles. Supports the energy level.
P
Phosphorus
> 24% of RDA
Contributes to the normal functioning of cell membranes and the maintenance of strong bones. Promotes energy metabolism.
Fe
Iron
> 10% of RDA
Supports the normal formation of red blood cells and hemoglobin, contributes to the process of cell renewal, aids the immune system, has a beneficial effect on normal oxygen transport in the body and keeps the mind clear.
I
Iodine
> 67% of RDA
Contributes to normal thyroid hormone production and thyroid function.
Cu
Copper
> 40% of RDA
Supports iron transport in the body, is good for the nervous and immune systems and helps protect body cells.
Mg
Magnesium
> 9% of RDA
Helps maintain strong bones, contributes to a good electrolyte balance and is good for concentration.
Mn
Manganese
> 55% of RDA
Important for the normal formation of connective tissue in cartilage and bones, is good for the skeleton and works to protect against free radicals.
Zn
Zinc
> 8% of RDA
Is conducive to concentration, good for hair and nails and helps to keep the skin healthy.
Power reviews
Wat een unieke tomatensap

Dit is een van mijn favoriete sapjes omdat ik zo dol ben op verse tomatensap. Echt overheelijk!

Inge from Eindhoven on 1 July 2021