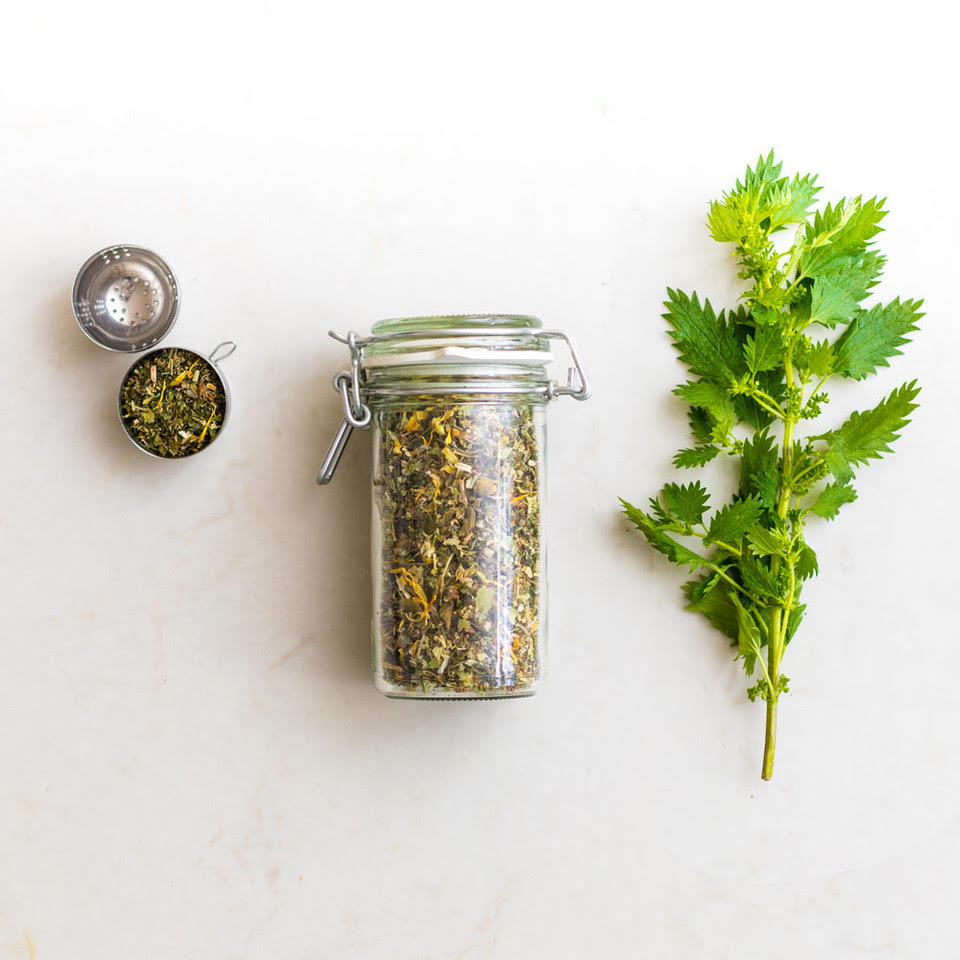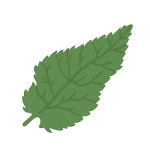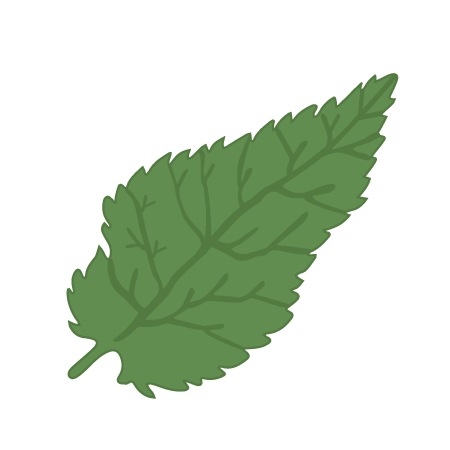 Detox tea
supports internal cleansing of the body*
Nettle
Sage
Lime blossom
Tulsi
Chicory herb
Goldenrod
Chamomile
Marigold
This Detox tea is made from carefully selected, organic herbs. It contains, among other things, nettle, which helps with a good fluid balance and contributes to the internal cleansing of the body*. Each glass jar of Detox tea contains a beautiful mix of the best organic nettle, sage, lime blossom, tulsi, chicory herb, goldenrod, chamomile and marigold, without cheap filler herbs or other additives. A jar contains enough herbs to make 40-50 cups of Detox tea.
Organic Detox tea
At Sapje we believe it is important to provide your body with the right support. A healthy lifestyle forms the basis for this. Today, our bodies are exposed to harmful substances more than ever. Think, for example, of heavy metals, pesticides, preservatives, fragrances, colors and flavors, alcohol, leftover medicines and much more. Our Detox tea with nettle is a great way to support the internal cleansing of your body*. This tea is made from the best pure herbs.
Which herbs make the Detox tea so special?
This Detox tea contains high-quality herbs:
Nettle (Urtica dioica) (40%): supports internal cleansing and contributes to a good moisture balance.
Linden blossom (Tilia cordata) (15%): this fragrant blossom has a sweet honey-like floral taste. This gives our Detox tea a pleasant sweet undertone.
Tulsi: (Ocimum sanctum Linn, also called Holy basil) (10%): This plant of Indian origin has been used for centuries in Ayurvedic herbalism.
Chicory herb (Cichorium intybus) (10%): the leaves of the chicory plant are harvested and dried during the flowering period. Chicory originates from the Mediterranean region.
Goldenrod (Solidago virgaurea) (10%): the ground flower-bearing stems of the goldenrod have a pleasant earthy taste.
Sage (Salvia officinalis) (5%): aromatic herb with a warm bittersweet taste and a strong smell. It has been used in various ways for centuries.
Chamomile (Matricaria chamomilla) (5%): the distinctive taste of the dried flowers of the chamomile plant is ideal for tea.
Marigold (Calendula officinalis) (5%): the dried orange blossom of the marigold has a refreshing and delicate spicy taste.
*Nettle supports the internal cleansing of the body and helps with a good fluid balance. Health claims pending European grant. Claim ID: 4564
Do you also want to support your body in a natural way? Order this organic Detox tea at Sapje now! "Our Detox tea is an excellent addition as part of a varied, balanced diet and a healthy lifestyle."
Nutrition facts
Nutritional value per n / a
Energy

n.v.t.

Protein

n.v.t.

Fat

n.v.t.

Saturated Fat

n.v.t.

Carbohydrates

n.v.t.

Natural Sugars

n.v.t.

Salt

n.v.t.

Food fibres

n.v.t.
Allergy information
n / a
Detox tea reviews