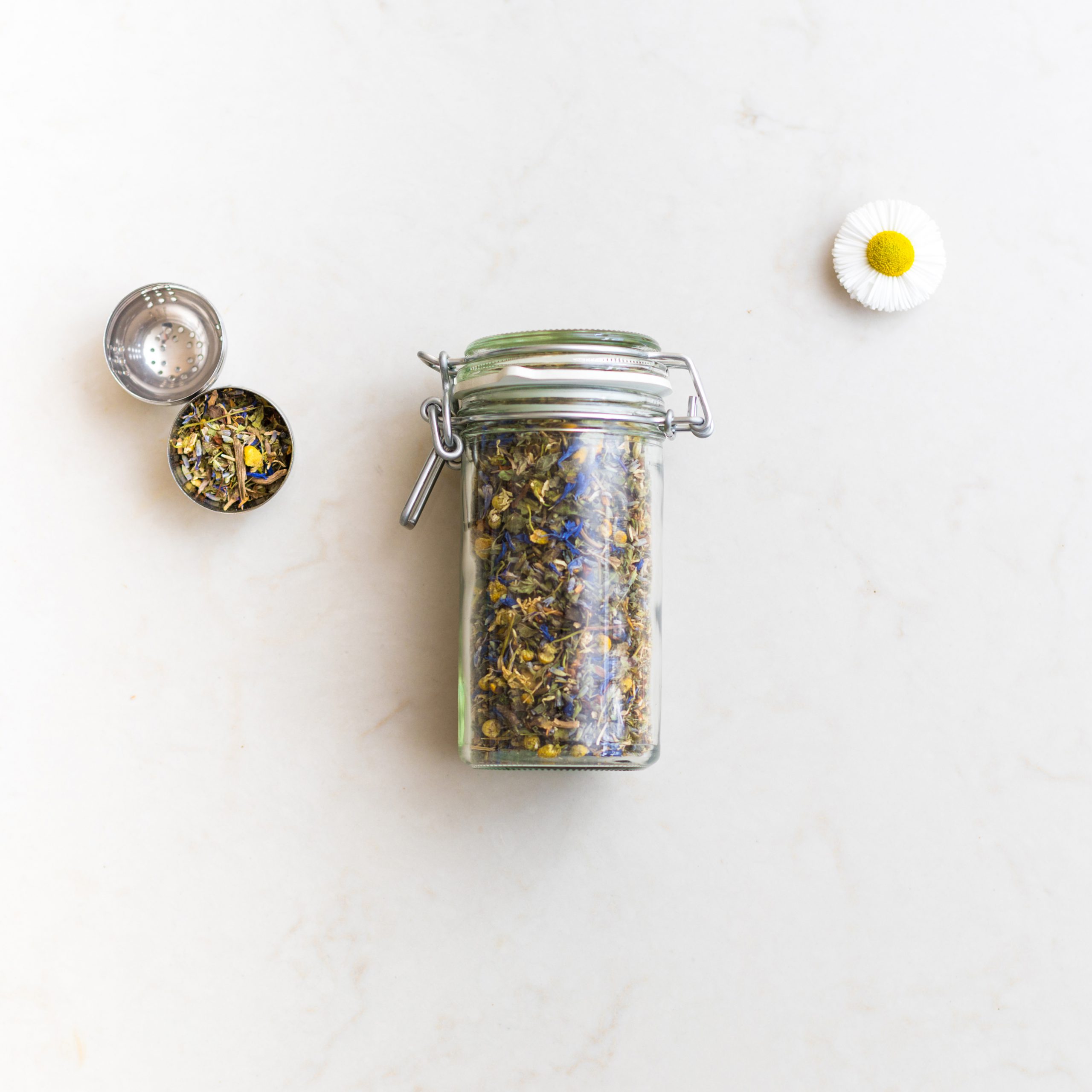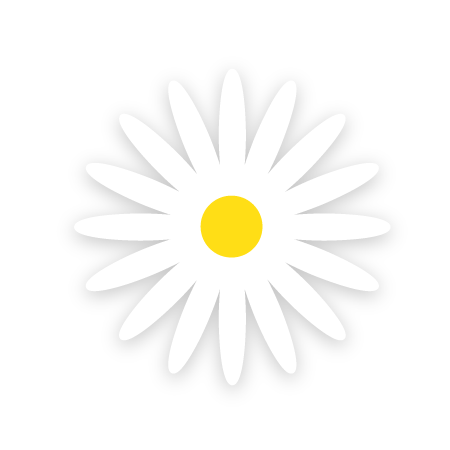 Relax tea
Herbal tea for relaxation and a better night's sleep
Valerian root
St. John's wort
Lemon balm
Chamomile
Fennel
Lavender
Cornflower
Content: 40-50 cups of tea
This Relaxation Tea is made from carefully selected organic herbs known for their relaxing effect on body and mind. We manually mix these soothing herbs until we have the perfect balance in terms of effect and taste. Each glass jar contains a nice mix of the best organic valerian root, St. John's wort, lemon balm, chamomile, fennel, lavender and cornflower, without cheap filling herbs or other additives. A glass jar contains enough herbs to brew 40-50 cups of Relaxation Tea.
Pot of pure and effective relaxation and sleep tea
This Relaxation Tea has been around for a while with Juice. It has been part of our juice cures for years. Many customers were so enthusiastic about the relaxing effect of this organic herbal tea that they wanted to order it separately. That is now possible! A cup of this tea with relaxing herbal ingredients helps you to calm down during stressful moments. Our Relaxation Tea is also ideal to drink before going to sleep. This contributes to a healthy night's sleep and helps you sleep deeper, after which you get up refreshed. And that in a completely natural way
Which herbs make the Relaxation Tea so soothing?
For this Relaxation Tea we mixed the best herbs for relaxation of body and mind:
Valerian Root (Valeriana officinalis): Contains various soothing ingredients, including valerenic acid, which counteracts the breakdown of GABA and enhances its effect. The neurotransmitter GABA has a calming effect. Valerian helps you fall asleep and stay asleep more easily, without making you drowsy.
St. John's Wort (Hypericum perforatum): Contains hypericin and various flavonoids that also affect neurotransmitters, including GABA, serotonin and dopamine. St. John's wort is widely used as a natural remedy for depression, anxiety and stress.
Lemon Balm (Melissa officinalis): Contains various polyphenols, including rosmarinic acid, which has a calming effect, among other things. Especially in combination with, among others, valerian and lavender, lemon balm has a proven soothing effect.
Chamomile (Matricaria chamomilla): Contains, among other things, apigenin, which lowers the cortisol levels in the blood and thus contributes to a reduction of stress and anxiety complaints.
Fennel (Foeniculum vulgare): Has a sweet, licorice-like flavor. Soothes your intestines and aids your digestion.
Lavender (Lavandula angustifolia): Contains various bioactive substances that have a calming and slightly sedative effect, especially in combination with other soothing herbs.
Cornflower (Centaurea cyanus): Rich in antioxidants and aids digestion.
Could you use some extra relaxation and a better night's sleep? Order the organic Relaxation Tea from Sapje ​​now!
Nutrition facts
Nutritional value per n / a
Energy

n.v.t.

Protein

n.v.t.

Fat

n.v.t.

Saturated Fat

n.v.t.

Carbohydrates

n.v.t.

Natural Sugars

n.v.t.

Salt

n.v.t.

Food fibres

n.v.t.
Allergy information
n / a
Relax tea reviews