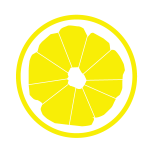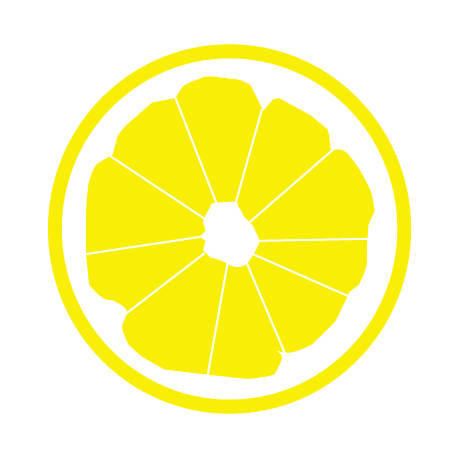 Boost
Supports your digestion*
Chinese cabbage
White cabbage
Cucumber
Granny Smith apple
Fennel
Pineapple
Lemon
Ginger
Alfalfa gras
Mint
This refreshing cabbage juice immediately gives your body a boost. It's packed with powerful antioxidants, such as Vitamin C and Manganese, which help protect your body from free radicals. In addition, Calcium* from the Boost juice helps to maintain a healthy digestion.
Green cabbage, white cabbage, Chinese cabbage, pointed cabbage and other types of cabbage are full of healthy nutrients. They contain a large amount of calcium, which supports your digestion. Some of these healthy substances in cabbage are also responsible for the bitter taste of cabbage juice. That's why we've added several fresh and sweet seasonings to our cabbage juice recipe, such as Granny Smith apple, fennel, pineapple, ginger and mint. These ensure that our Boost cabbage juice drink is a party for your health and your taste buds!
WHAT MAKES OUR CABBAGE JUICE HEALTHY?
Our Boost juice based on, among other things, white cabbage juice and Chinese cabbage juice is healthy for various reasons. Our cabbage juice is rich in vitamins and minerals. The mineral calcium helps with your digestion and vitamin K contributes, among other things, to the proper course of blood clotting and the maintenance of strong bones. Vitamins C and A contribute to a good resistance and help to keep your skin healthy. In addition, they are strong antioxidants, which help protect your cells against free radicals. In our cabbage juice you will also find nice amounts of vitamins B1 and B6, so that this fresh juice can contribute to a clear mind and support your energy level. So a real boost!
THE FLAVOUR OF OUR CABBAGE JUICE
Cabbage is full of bitter substances, so making cabbage juice that you enjoy drinking was a great challenge for us. By adding fresh and sweet ingredients to the recipe for this cabbage juice, we were able to compensate for the somewhat sharp, bitter taste of, among other things, white cabbage and Chinese cabbage. This healthy juice is made from as much local white vegetables and seasonal fruits as possible. It can therefore have a lighter color in summer than in winter. The scent is fresh and sour and is reminiscent of spring. This is partly due to the cucumber, mint and lemon that are in it. With the first sip you can taste the bitterness of the cabbage, which is soon softened by the sweeter flavors of fennel and apple. With the pineapple, ginger and honeydew melon, even a hint of summer warmth comes into play. This special combination makes our cabbage juice not only refreshing and thirst-quenching, but also provides a kick that you look up to. Do you also want to support your digestion and resistance with the best organic, seasonal ingredients? Then buying our cabbage juice is a good idea! "Our juices are an excellent addition as part of a varied, balanced diet and a healthy lifestyle."
Nutrition facts
Nutritional value per 100ml
Energy

39 kcal / 163 kj

Protein

1,2 gr

Fat

0,3 gr

Saturated Fat

<0,1 gr

Carbohydrates

6,3 g

Natural Sugars

4,9 g

Salt

<0,1 gr

Food fibres

1,4 gr
Allergy information
contains carrot
Vitamins & minerals
Shown as a percentage of the reference intake (RI).
RI of an average adult is 8400 kJ / 2000 kcal per day.

Potassium

750 mg

Vitamin A

498 μg

Vitamin B1

0.17 mg

Vitamin B2

0.12 mg

Vitamin B3

1.4 mg

Vitamin B5

0.8 mg

Vitamin B6

0.23 mg

Folic acid

84 μg

Vitamin C

39 mg

Vitamin E

0.9 μg

Vitamin K

52 μg

Calcium

131 mg

Phosphorus

82 mg

Iron

2.2 mg

Iodine

9 μg

Copper

0.2 mg

Magnesium

31 mg

Manganese

0.7 mg

Zinc

0.9 mg

K
Potassium
> 38% of RDA
Good for blood pressure, supports normal muscle function and plays an important role in the functioning of the nerves.
A
Vitamin A
> 62% of RDA
Good for vision, and contributes to normal iron metabolism, helps care for the skin from the inside out and has a positive influence on the immune system.
B1
Vitamin B1
> 15% of RDA
Good for the heart, memory and concentration. Has a positive influence on the functioning of the nervous system.
B2
Vitamin B2
> 9% of RDA
Promotes energy metabolism, protects cells and helps reduce fatigue and tiredness.
B3
Vitamin B3
> 9% of RDA
Activates the natural energy in the body. Is important for healthy skin and good for memory. Helps reduce tiredness and fatigue.


B5
Vitamin B5
> 13% of RDA
Supports energy metabolism, helps to reduce fatigue and helps with tension.
B6
Vitamin B6
> 16% of RDA
Is important for the formation of red blood cells, promotes energy metabolism, contributes to the regulation of hormonal activity and helps reduce fatigue.
Fa
Folic acid
> 42% of RDA
Helps the body create and maintain new cells. Folic acid supports, among other things, the production of red and white blood cells.
C
Vitamin C
> 49% of RDA
Supports your immune system and is an antioxidant, which protects against free radicals. Contributes to the formation of collagen, which is important for healthy blood vessels and healthy skin. Contributes to a clear mind and the proper functioning of the nerves.
E
Vitamin E
> 8% of RDA
Is an antioxidant. Helps protect body cells against damage from pollution and sunlight, among other things.
K
Vitamin K
> 69% of RDA
Helps in normal blood clotting. Supports the absorption of minerals into the bone tissue and contributes to the maintenance and maintenance of strong bones.
Ca
Calcium
> 16% of RDA
Supports blood clotting. Helps to keep the skeleton and teeth strong and is good for the muscles. Supports the energy level.
P
Phosphorus
> 12% of RDA
Contributes to the normal functioning of cell membranes and the maintenance of strong bones. Promotes energy metabolism.
Fe
Iron
> 16% of RDA
Supports the normal formation of red blood cells and hemoglobin, contributes to the process of cell renewal, aids the immune system, has a beneficial effect on normal oxygen transport in the body and keeps the mind clear.
I
Iodine
> 6% of RDA
Contributes to normal thyroid hormone production and thyroid function.
Cu
Copper
> 20% of RDA
Supports iron transport in the body, is good for the nervous and immune systems and helps protect body cells.
Mg
Magnesium
> 8% of RDA
Helps maintain strong bones, contributes to a good electrolyte balance and is good for concentration.
Mn
Manganese
> 35% of RDA
Important for the normal formation of connective tissue in cartilage and bones, is good for the skeleton and works to protect against free radicals.
Zn
Zinc
> 9% of RDA
Is conducive to concentration, good for hair and nails and helps to keep the skin healthy.
Boost reviews
goed voor mijn darmen

ik merk dat dit sapje goed is voor mijn darmen en het is erg lekker.

Cynthia from breukelen on 8 July 2021