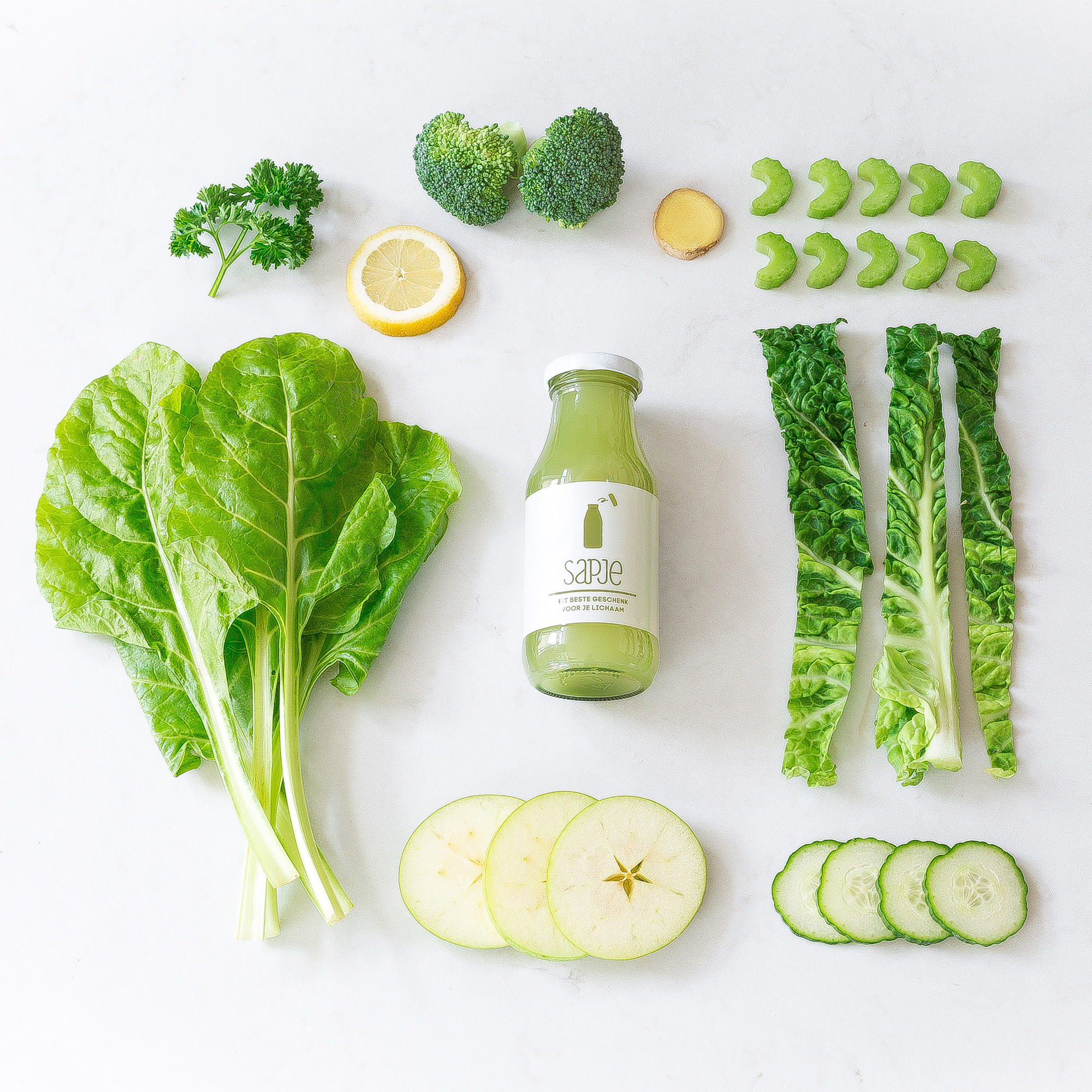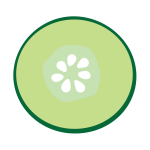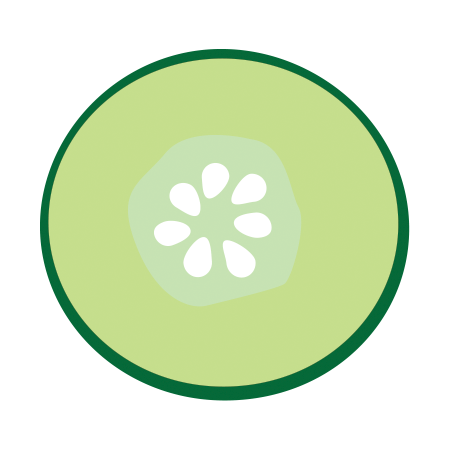 Detox
Helps the cleansing effect of your liver*
Apple
Cabbage
Celery
Chard
Cucumber
Ginger
Lemon
Parsley
Seaweed
This fresh, salty, green juice is specially made to support the cleansing effect of your liver. It contains choline* which has a positive effect on the liver. In addition, this juice is packed with vitamins and minerals that help your body stay in balance and make you feel fit.
At Sapje ​​we are convinced that our detox juice can make the perfect contribution to your health. For this super healthy detox juice, we use the slow juicer to press the best organic, local and seasonal ingredients that support your body. This detox juice contains a lot of choline due to the addition of green bell pepper, celery, spinach and parsley. This substance is good for the liver, so it helps to cleanse your body. Your energy level, immune system and skin also benefit from this fresh green detox juice, due to the presence of vitamin C and copper.
WHY IS THIS DETOX JUICE HEALTHY?
Our body is built to be able to protect itself against harmful substances from outside. Your liver, kidneys and intestines, among others, play an important role in this. In today's industrial society, our bodies are more than ever exposed to all kinds of harmful substances. Which can be quite a challenge for our body. Our detox juice is a natural way to give your body a helping hand. It contains plenty of organic ingredients, such as cucumber, celery, sea lettuce, ginger, parsley and green leafy vegetables. An important organ for cleansing your body is your liver. Our detox juice supports this cleansing effect of your liver due to the presence of choline. Moreover, with this pure juice based on 400 grams of vegetables, herbs, spices, seaweed and a little fruit, you get more than your daily dose of vitamin C, vitamin K and calcium. Vitamin C helps protect your body cells against harmful external influences, including UV radiation and air pollution. Potassium, folic acid and vitamin A are also well represented in this detox juice. Potassium is good for blood pressure, folic acid also ensures good resistance and vitamin A is important for your skin.
THE FLAVOUR OF THE DETOX JUICE
This green detox juice smells and tastes like it looks: Green! When you open the bottle, the fresh scents of cucumber, celery and parsley meet you. You can also smell a hint of lemon, from the lemon peel that we squeeze in the slow juicer. This releases a tingly fresh aroma. The taste is fresh and sour and also a bit salty. That's because of the celery and sea lettuce. There are also sweet notes of apple and a warm aftertaste of ginger. All in all, this detox juice offers a pleasant and surprising taste experience. Do you also want to support your health with detox juice and is making your own too much hassle for you? Then ordering our detox juice is the best alternative. Hand pressed with the slow juicer and then frozen to naturally retain all the nutrients, taste, aroma and color. Experience it yourself! "Our juices are an excellent addition as part of a varied, balanced diet and a healthy lifestyle."
Nutrition facts
Nutritional value per 100ml
Energy

23 kcal / 96 kj

Protein

0.9 gr

Fat

0,3 gr

Saturated Fat

<0.1 gr

Carbohydrates

6 gr

Natural Sugars

2,7 gr

Salt

<0.3 gr

Food fibres

1,1 gr
Allergy information
contains celery
Vitamins & minerals
Shown as a percentage of the reference intake (RI).
RI of an average adult is 8400 kJ / 2000 kcal per day.

Potassium

755 mg

Vitamin A

288 μg

Vitamin B1

0.12 mg

Vitamin B2

0.19 mg

Vitamin B3

1.4 mg

Vitamin B5

0.6 mg

Vitamin B6

0.36 mg

Folic acid

98 μg

Vitamin C

96 mg

Vitamin E

1.2 μg

Vitamin K

399 μg

Calcium

800 mg

Choline

84 mg

Phosphorus

81 mg

Iron

3.4 mg

Iodine

44 μg

Copper

0.2 mg

Magnesium

35 mg

Manganese

0.4 mg

Zinc

0.9 mg

K
Potassium
> 38% of RDA
Good for blood pressure, supports normal muscle function and plays an important role in the functioning of the nerves.
A
Vitamin A
> 36% of RDA
Good for vision, and contributes to normal iron metabolism, helps care for the skin from the inside out and has a positive influence on the immune system.
B1
Vitamin B1
> 11% of RDA
Good for the heart, memory and concentration. Has a positive influence on the functioning of the nervous system.
B2
Vitamin B2
> 14% of RDA
Promotes energy metabolism, protects cells and helps reduce fatigue and tiredness.
B3
Vitamin B3
> 9% of RDA
Activates the natural energy in the body. Is important for healthy skin and good for memory. Helps reduce tiredness and fatigue.


B5
Vitamin B5
> 10% of RDA
Supports energy metabolism, helps to reduce fatigue and helps with tension.
B6
Vitamin B6
> 26% of RDA
Is important for the formation of red blood cells, promotes energy metabolism, contributes to the regulation of hormonal activity and helps reduce fatigue.
Fa
Folic acid
> 49% of RDA
Helps the body create and maintain new cells. Folic acid supports, among other things, the production of red and white blood cells.
C
Vitamin C
> 120% of RDA
Supports your immune system and is an antioxidant, which protects against free radicals. Contributes to the formation of collagen, which is important for healthy blood vessels and healthy skin. Contributes to a clear mind and the proper functioning of the nerves.
E
Vitamin E
> 10% of RDA
Is an antioxidant. Helps protect body cells against damage from pollution and sunlight, among other things.
K
Vitamin K
> 532% of RDA
Helps in normal blood clotting. Supports the absorption of minerals into the bone tissue and contributes to the maintenance and maintenance of strong bones.
Ca
Calcium
> 100% of RDA
Supports blood clotting. Helps to keep the skeleton and teeth strong and is good for the muscles. Supports the energy level.
Ch
Choline
> 102% of RDA
Supports the cleansing effect of the liver. Contributes to the production and breakdown of homocysteine. Helps maintain the structure of cell membranes.
P
Phosphorus
> 12% of RDA
Contributes to the normal functioning of cell membranes and the maintenance of strong bones. Promotes energy metabolism.
Fe
Iron
> 24% of RDA
Supports the normal formation of red blood cells and hemoglobin, contributes to the process of cell renewal, aids the immune system, has a beneficial effect on normal oxygen transport in the body and keeps the mind clear.
I
Iodine
> 29% of RDA
Contributes to normal thyroid hormone production and thyroid function.
Cu
Copper
> 20% of RDA
Supports iron transport in the body, is good for the nervous and immune systems and helps protect body cells.
Mg
Magnesium
> 9% of RDA
Helps maintain strong bones, contributes to a good electrolyte balance and is good for concentration.
Mn
Manganese
> 20% of RDA
Important for the normal formation of connective tissue in cartilage and bones, is good for the skeleton and works to protect against free radicals.
Zn
Zinc
> 9% of RDA
Is conducive to concentration, good for hair and nails and helps to keep the skin healthy.
Detox reviews
Heel lekker groen en fris!

Klinkt raar, maar het smaakt echt groen en fris. Het lichte zout op je tong maakt het gek genoeg een dorstlesser. Een van mijn favorieren!

Klaas from Jansma on 12 July 2021

Écht heel lekker!

Ik voel me fris na het drinken van het detoxsapje en krijg er meer energie van!

Eline from Amsterdam on 8 July 2021

Dat groentesap zo lekker kan smaken!

ik ben al jaren fan van de sapjes van Sapje echt heerlijk

Joost from Breukelen on 8 July 2021

Heerlijk!

Heerlijk sapje die ik graag drink in de ochtend

Valerie from Delft on 30 June 2021

Lekker zoutig

Dit sapje drinkt makkelijk weg en de lichtzoutige smaak bevalt mij goed.

Kees from Nieuw Vennep on 8 June 2021