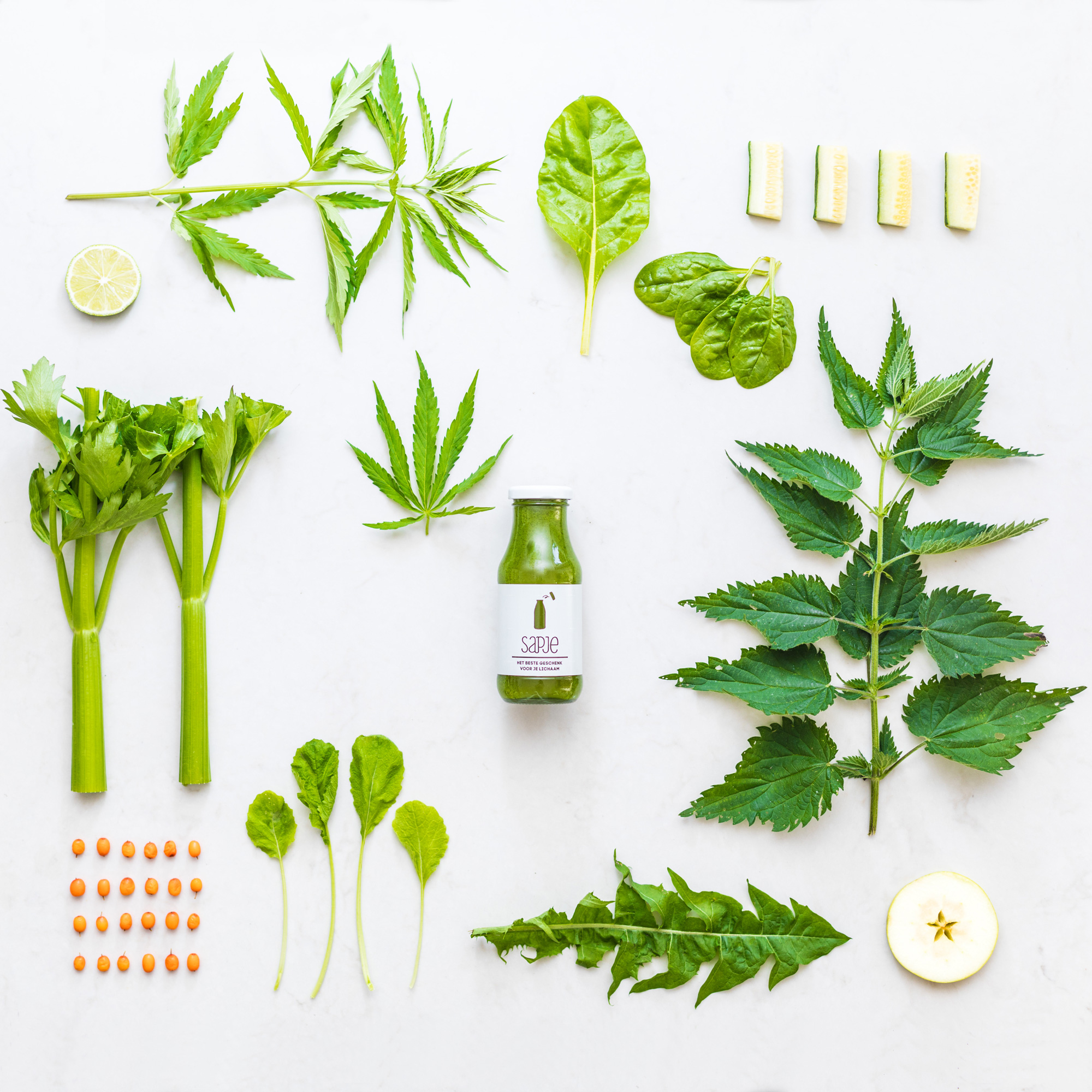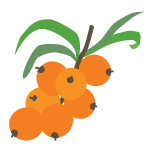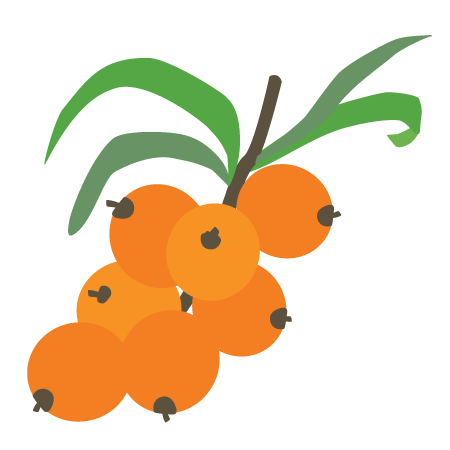 Wild
By David Wolfe – health expert
Apple
Celery
Chard
Cucumber
Endive
Hemp oil
Lime
Roman lettuce
Spinach
Wild sea buckthorn berry
David Wolfe is a world-renowned health expert. He created Wild especially for Sapje; a mix of organic and wild-picked superfoods. Pamper your body with this slow juice full of vitamins, minerals and antioxidants from dandelion, nettle, hemp oil and sea buckthorn berries.
David (Avocado) Wolfe is a true legend of healthy nutrition. We were honored that he wanted to make us a recipe for slow juice juice from the best organic, raw & vegan superfoods. He is known as the rock star or Indiana Jones of superfoods and longevity. His facebook page, health websites, books, videos and posts reach millions of people worldwide every week and he has already attended more than 5000 health seminars. David Wolfe is thus an absolute forerunner in radiant health and longevity. He is also the founder of the non-profit organization The Fruit Tree Planting Foundation, whose mission is to plant 18 billion fruit, nut and medicinal trees on the planet.
In collaboration with Sapje, David Wolfe created Wild, fresh-sour slowjuice juice based on 100% organic and some wild-picked superfoods. Get ready for a titillating taste experience and a good dose of new energy!
SUPERFOODS FROM THE SLOWJUICER: RAW, VEGAN & WILD
For over 22 years, David Wolfe has been exploring natural ways to support your health. His extensive knowledge of nutrition and love for nature is reflected in Wild, a powerful mix of superfoods that provide vitality and energy while supporting your immune system. Wild-picked plants such as organic nettle, local sea buckthorn berries, wild dandelion and fresh hemp boost your physical, mental and emotional health. Everything that goes into the slow juicer to make this juice is pure, organic, raw, vegan and as much as possible wild-picked and from the season. Because the ingredients come from Dutch soil as much as possible, you can enjoy an environmentally conscious, delicious and above all healthy juice.
WHAT MAKES DAVID WOLFE'S WILD JUICE HEALTHY?
David Wolfe wanted to process as many vegetables, plants and herbs as possible in this juice, in combination with some fruits that are naturally very low in natural fruit sugars. The wild nettle and dandelion leaves provide a kind of energy that only comes from wild plants: they are full of natural survival power. Both plants are rich in vitamins, minerals and antioxidants. Sea buckthorn berries were originally taken by the Vikings on long ship voyages as an important source of vitamin C. This vitamin supports your immune system and helps protect your body against free radicals. The organic, fresh hemp and hemp oil are also a nice addition to this pure and natural juice. The Wild juice also provides various antioxidants, such as copper, vitamin B2 and manganese, which help protect your body against free radicals through their antioxidant function. The celery and cucumber in this juice are packed with electrolytes (minerals) and water, helping to hydrate your body.
THE FLAVOUR OF WILD BY DAVID WOLFE
Drinking Wild by David Wolfe is a surprising challenge for your taste buds the first time. You may have to get used to the wild, strong, super green, fresh and sour smell and taste of this juice. The organic, fresh hemp has a nutty, astringent taste and the familiar smell is slightly present in the background. Nettle and dandelion leaf taste a bit sharp and bitter. The sea buckthorn berries are quite sour with light citrus notes. The lime and Granny Smith apple soften the sour, bitter and tart flavors a bit and provide a fresh and invigorating feeling. The cucumber and celery make the juice nice and thirst-quenching and provide a small salty accent. Together, these superfoods provide an unforgettable taste explosion and make this slow juice juice a health bomb that will sharpen all your senses. "Our juices are an excellent addition as part of a varied, balanced diet and a healthy lifestyle."
Nutrition facts
Nutritional value per 100ml
Energy

23 kcal / 96 kj

Protein

0,9 gr

Fat

0,9 gr

Saturated Fat

<0,1 gr

Carbohydrates

6 gr

Natural Sugars

2,4 gr

Salt

<0,3 gr

Food fibres

1,2 gr
Allergy information
contains celery
Vitamins & minerals
Shown as a percentage of the reference intake (RI).
RI of an average adult is 8400 kJ / 2000 kcal per day.

Potassium

950 mg

Vitamin A

290 μg

Vitamin B1

0.24 mg

Vitamin B2

0.25 mg

Vitamin B3

1.6 mg

Vitamin B5

0.7 mg

Vitamin B6

0.28 mg

Folic acid

81 μg

Vitamin C

31 mg

Vitamin E

1.1 μg

Vitamin K

253 μg

Calcium

151 mg

Phosphorus

98 mg

Iron

3.3 mg

Iodine

13 μg

Copper

0.9 mg

Magnesium

63 mg

Manganese

0.9 mg

Zinc

1.7 mg

K
Potassium
> 48% of RDA
Good for blood pressure, supports normal muscle function and plays an important role in the functioning of the nerves.
A
Vitamin A
> 36% of RDA
Good for vision, and contributes to normal iron metabolism, helps care for the skin from the inside out and has a positive influence on the immune system.
B1
Vitamin B1
> 22% of RDA
Good for the heart, memory and concentration. Has a positive influence on the functioning of the nervous system.
B2
Vitamin B2
> 18% of RDA
Promotes energy metabolism, protects cells and helps reduce fatigue and tiredness.
B3
Vitamin B3
> 10% of RDA
Activates the natural energy in the body. Is important for healthy skin and good for memory. Helps reduce tiredness and fatigue.


B5
Vitamin B5
> 12% of RDA
Supports energy metabolism, helps to reduce fatigue and helps with tension.
B6
Vitamin B6
> 20% of RDA
Is important for the formation of red blood cells, promotes energy metabolism, contributes to the regulation of hormonal activity and helps reduce fatigue.
Fa
Folic acid
> 41% of RDA
Helps the body create and maintain new cells. Folic acid supports, among other things, the production of red and white blood cells.
C
Vitamin C
> 39% of RDA
Supports your immune system and is an antioxidant, which protects against free radicals. Contributes to the formation of collagen, which is important for healthy blood vessels and healthy skin. Contributes to a clear mind and the proper functioning of the nerves.
E
Vitamin E
> 9% of RDA
Is an antioxidant. Helps protect body cells against damage from pollution and sunlight, among other things.
K
Vitamin K
> 337% of RDA
Helps in normal blood clotting. Supports the absorption of minerals into the bone tissue and contributes to the maintenance and maintenance of strong bones.
Ca
Calcium
> 19% of RDA
Supports blood clotting. Helps to keep the skeleton and teeth strong and is good for the muscles. Supports the energy level.
P
Phosphorus
> 14% of RDA
Contributes to the normal functioning of cell membranes and the maintenance of strong bones. Promotes energy metabolism.
Fe
Iron
> 24% of RDA
Supports the normal formation of red blood cells and hemoglobin, contributes to the process of cell renewal, aids the immune system, has a beneficial effect on normal oxygen transport in the body and keeps the mind clear.
I
Iodine
> 9% of RDA
Contributes to normal thyroid hormone production and thyroid function.
Cu
Copper
> 90% of RDA
Supports iron transport in the body, is good for the nervous and immune systems and helps protect body cells.
Mg
Magnesium
> 17% of RDA
Helps maintain strong bones, contributes to a good electrolyte balance and is good for concentration.
Mn
Manganese
> 45% of RDA
Important for the normal formation of connective tissue in cartilage and bones, is good for the skeleton and works to protect against free radicals.
Zn
Zinc
> 17% of RDA
Is conducive to concentration, good for hair and nails and helps to keep the skin healthy.
Wild reviews
Genot!

Dit sapje is een genot en de wilde duindoornbes maakt het echt af qua smaak beleving. Ook heel bijzonder dat zij met deze health expert een sapje hebben ontwikkeld. Dit sapje is wel voor de fijnproever en best heavy.

Simone from Rotterdam on 8 July 2021