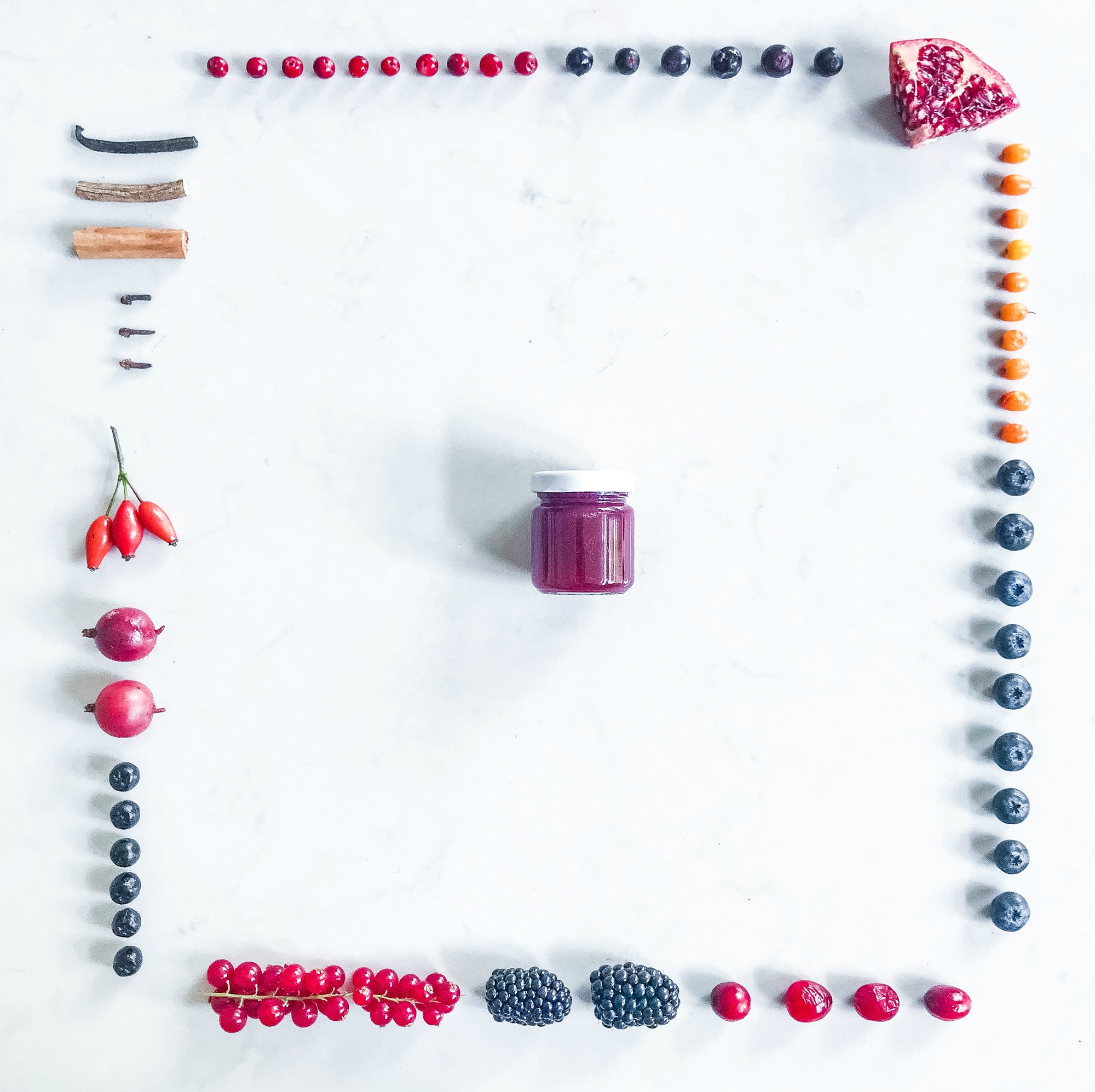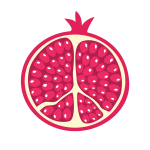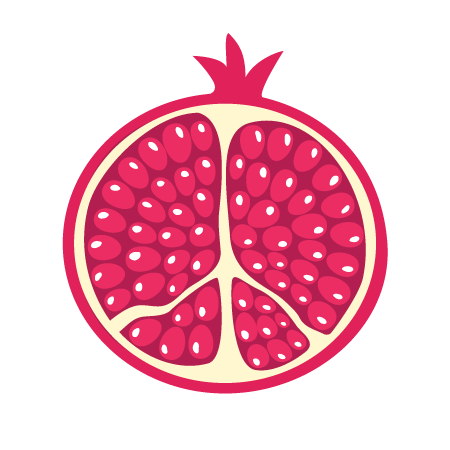 Antioxidant
Wild berry juice full of antioxidants*
Pomegranate
Purple gooseberry
Aroniaberry
Wild cowberry
Cranberry
Blackberry
Wild sea buckthorn berry
Wild red currant
Clove
Licorice root
Cinnamon
Vanilla
Black currant
Raspberry
For this antioxidant juice we press various wild berries, pomegranate and spices with the slow juicer. The result is a fresh and sour shot with a spicy twist and a high dose of antioxidants, including vitamins C and E*. Natural, organic and delicious!
With this antioxidant juice you support your body in fighting free radicals. These can cause damage to your body cells. The ability to scavenge free radicals makes antioxidants healthy. We therefore thought that an antioxidant shot should not be missing in our range of organic vegetable juice! We wanted to create slow juice antioxidant juice that is, of course, completely pure and natural. Our research found that wild berries in particular are high in antioxidants. Because pomegranates and various spices also scored high when it comes to antioxidants, they were also added to the mix. This combination makes our ANTIOXIDANT berry juice healthy and also very tasty!
What makes our berry juice healthy?
Our goal was to create an antioxidant shot of berry juice with the highest natural antioxidant value in the world. That's why we chose a berry juice recipe with a wide variety of wild berries, such as blueberries, blueberries, redcurrants, blackcurrants and sea buckthorn berries. The wild berries, pomegranate and spices contain plenty of natural antioxidants, including vitamin C (105% of the RI) and vitamin E (36% of the RI), which contribute to the scavenging of free radicals. As a result, antioxidants help protect healthy body cells. Vitamin C is also good for the skin and helps protect against UV damage. In addition, vitamin C, together with the vitamin B6 in this antioxidant juice, contributes to a good resistance and support of your energy level.
Taste of the antioxidant juice
This highly potent antioxidant shot is a true delight for lovers of sour, bitter flavors. When you open the jar of berry juice, it smells sour, sweet and slightly spicy. Once you drink it, you will taste the pomegranate first, followed by the tartness of wild berries such as the cranberry, aronia, lingonberry and gooseberry. Then you experience a subtle, spicy finish of some of the most powerful antioxidants in the world: the spices licorice, vanilla, cinnamon and cloves. This exciting combination of natural, organic ingredients makes this antioxidant juice a treat for your taste buds and an asset to your health. "Our juices are an excellent addition as part of a varied, balanced diet and a healthy lifestyle."
Nutrition facts
Nutritional value per 50ml
Energy

94 kcal / 392 kj

Protein

2.6 gr

Fat

1 gr

Saturated Fat

0.2 gr

Carbohydrates

24.4 gr

Natural Sugars

8.8 gr

Salt

<0.02 gr

Food fibres

7.6 gr
Allergy information
none
Vitamins & minerals
Shown as a percentage of the reference intake (RI).
RI of an average adult is 8400 kJ / 2000 kcal per day.

Potassium

297 mg

Vitamin A

44 μg

Vitamin B1

0.07 mg

Vitamin B2

0.03 mg

Vitamin B3

0.12 mg

Vitamin B5

0.8 mg

Vitamin B6

0.22 mg

Folic acid

10 μg

Vitamin C

84 mg

Vitamin E

4.3 μg

Vitamin K

14 μg

Calcium

33 mg

Phosphorus

61 mg

Iron

1.3 mg

Iodine

1 μg

Copper

0.1 mg

Magnesium

22 mg

Manganese

0.15 mg

Zinc

1.2 mg

K
Potassium
> 15% of RDA
Good for blood pressure, supports normal muscle function and plays an important role in the functioning of the nerves.
A
Vitamin A
> 6% of RDA
Good for vision, and contributes to normal iron metabolism, helps care for the skin from the inside out and has a positive influence on the immune system.
B1
Vitamin B1
> 6% of RDA
Good for the heart, memory and concentration. Has a positive influence on the functioning of the nervous system.
B2
Vitamin B2
> 2% of RDA
Promotes energy metabolism, protects cells and helps reduce fatigue and tiredness.
B3
Vitamin B3
> 1% of RDA
Activates the natural energy in the body. Is important for healthy skin and good for memory. Helps reduce tiredness and fatigue.


B5
Vitamin B5
> 13% of RDA
Supports energy metabolism, helps to reduce fatigue and helps with tension.
B6
Vitamin B6
> 16% of RDA
Is important for the formation of red blood cells, promotes energy metabolism, contributes to the regulation of hormonal activity and helps reduce fatigue.
Fa
Folic acid
> 5% of RDA
Helps the body create and maintain new cells. Folic acid supports, among other things, the production of red and white blood cells.
C
Vitamin C
> 105% of RDA
Supports your immune system and is an antioxidant, which protects against free radicals. Contributes to the formation of collagen, which is important for healthy blood vessels and healthy skin. Contributes to a clear mind and the proper functioning of the nerves.
E
Vitamin E
> 36% of RDA
Is an antioxidant. Helps protect body cells against damage from pollution and sunlight, among other things.
K
Vitamin K
> 19% of RDA
Helps in normal blood clotting. Supports the absorption of minerals into the bone tissue and contributes to the maintenance and maintenance of strong bones.
Ca
Calcium
> 4% of RDA
Supports blood clotting. Helps to keep the skeleton and teeth strong and is good for the muscles. Supports the energy level.
P
Phosphorus
> 9% of RDA
Contributes to the normal functioning of cell membranes and the maintenance of strong bones. Promotes energy metabolism.
Fe
Iron
> 9% of RDA
Supports the normal formation of red blood cells and hemoglobin, contributes to the process of cell renewal, aids the immune system, has a beneficial effect on normal oxygen transport in the body and keeps the mind clear.
I
Iodine
> 1% of RDA
Contributes to normal thyroid hormone production and thyroid function.
Cu
Copper
> 10% of RDA
Supports iron transport in the body, is good for the nervous and immune systems and helps protect body cells.
Mg
Magnesium
> 6% of RDA
Helps maintain strong bones, contributes to a good electrolyte balance and is good for concentration.
Mn
Manganese
> 8% of RDA
Important for the normal formation of connective tissue in cartilage and bones, is good for the skeleton and works to protect against free radicals.
Zn
Zinc
> 12% of RDA
Is conducive to concentration, good for hair and nails and helps to keep the skin healthy.
Antioxidant reviews
wow!

Dat je zoveel antioxidanten kan drinken en dat het dan zo heerlijk smaakt. Ik denk dit shotje om de dag en wat meer als mijn weerstand wat lager is.

Paulien from Uithoorn on 8 July 2021