18 September 2020
More and more people are discovering the benefits of cleansing with vegetable juice and while some choose to do this at home, others are opting for a special cleansing retreat on a much grander scale. Various organisations offer you the opportunity to juice cleanse on holiday where you'll travel to a beautiful destination and follow a cleanse under supervision. If you have questions about the different between juice cleansing at home and booking a cleansing holiday, the overview below will help you learn the pros and cons of both options. In it, we discuss points such as cost, the guidance you receive in terms of the quality of the vegetable juices and the environmental impact.
THE COST OF JUICE CLEANSES AT HOME OR ON HOLIDAY
Let's get down to business: the cost of following a juice cleanse at home is many times less than booking a juice cleanse holiday. After all, you don't have to pay for your transport and your stay. That can quickly save many hundreds of euros. The prices of cleansing retreats vary widely depending on the provider, the destination and the quality of your stay. At-home juice cleanses can cost as little as 110 euros. For this, you get enough high-quality juices to cleanse for 3 days. You can read more about the costs of following a juice cleanse at home with Sapje here.
THE GUIDANCE OF A JUICE CLEANSE AT HOME OR ON HOLIDAY
Following a juice cleanse at home is largely done on your own. With a good juice cleanse, such as Sapje, you'll receive all kinds of information to ensure that you can take full advantage of the benefits. If you have any questions about the juice cleanse you are following in the meantime, we're able to offer advice by phone or e-mail. During a cleansing retreat, there is usually personal guidance available. These can take place in a spa, wellness centre or private clinic, for example. The quality and intensity of the counselling will vary based on location.
De omstandigheden bij een detox retreat of sapkuur thuis volgen
Een voordeel van een detox retreat is dat je even helemaal uit je vertrouwde omgeving bent. Als je dagelijkse patronen doorbroken worden, is het ook eenvoudiger om je eetpatroon aan te passen. Bovendien is het soms makkelijker om te ontspannen als je op vakantie bent. Vaak worden er allerlei activiteiten aangeboden om je gevoel van welzijn te vergroten, zoals verschillende vormen van lichaamsbeweging. Thuis kun je er echter ook voor kiezen om je dagen anders in te delen, zodat je hetzelfde effect bereikt. Voeg bijvoorbeeld extra wandelingen, yogalessen of een dagje sauna toe aan je schema. Met de kosten die je bespaart door niet te gaan reizen, kun je je best wel wat extra verwenmomenten veroorloven!
THE CONDITIONS OF A CLEANSING RETREAT OR JUICE CLEANSE AT HOME
One advantage of a cleansing retreat is that it takes you out of your familiar surroundings for a while. If your daily patterns are broken, it is also easier to adjust your eating pattern. Moreover, it is sometimes easier to relax when you are on holiday. There are also often all kinds of activities and exercises offered to increase your sense of well-being. At home, however, you can also choose to rearrange your days to achieve the same effect. For example, add extra walks, yoga classes or a day in the sauna to your schedule. With the costs you save by not travelling, you can afford some extra indulgences!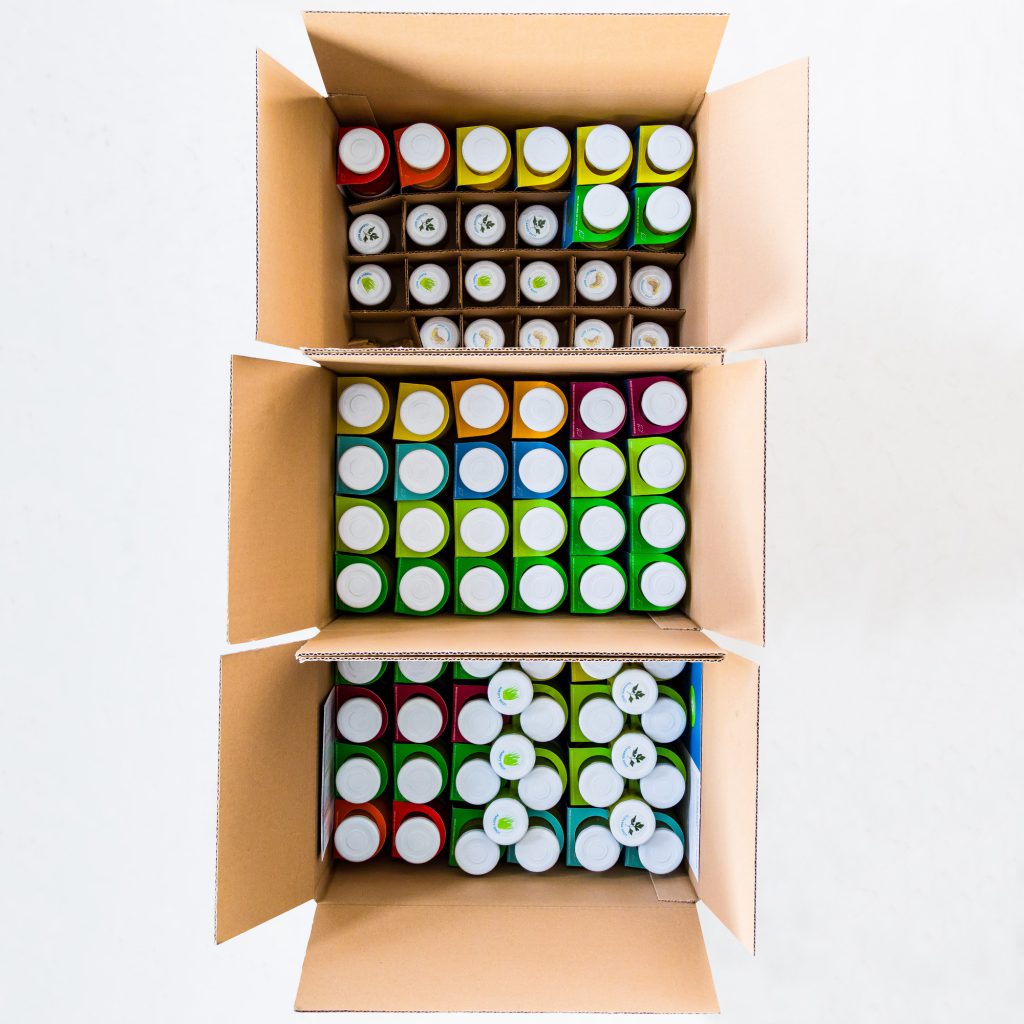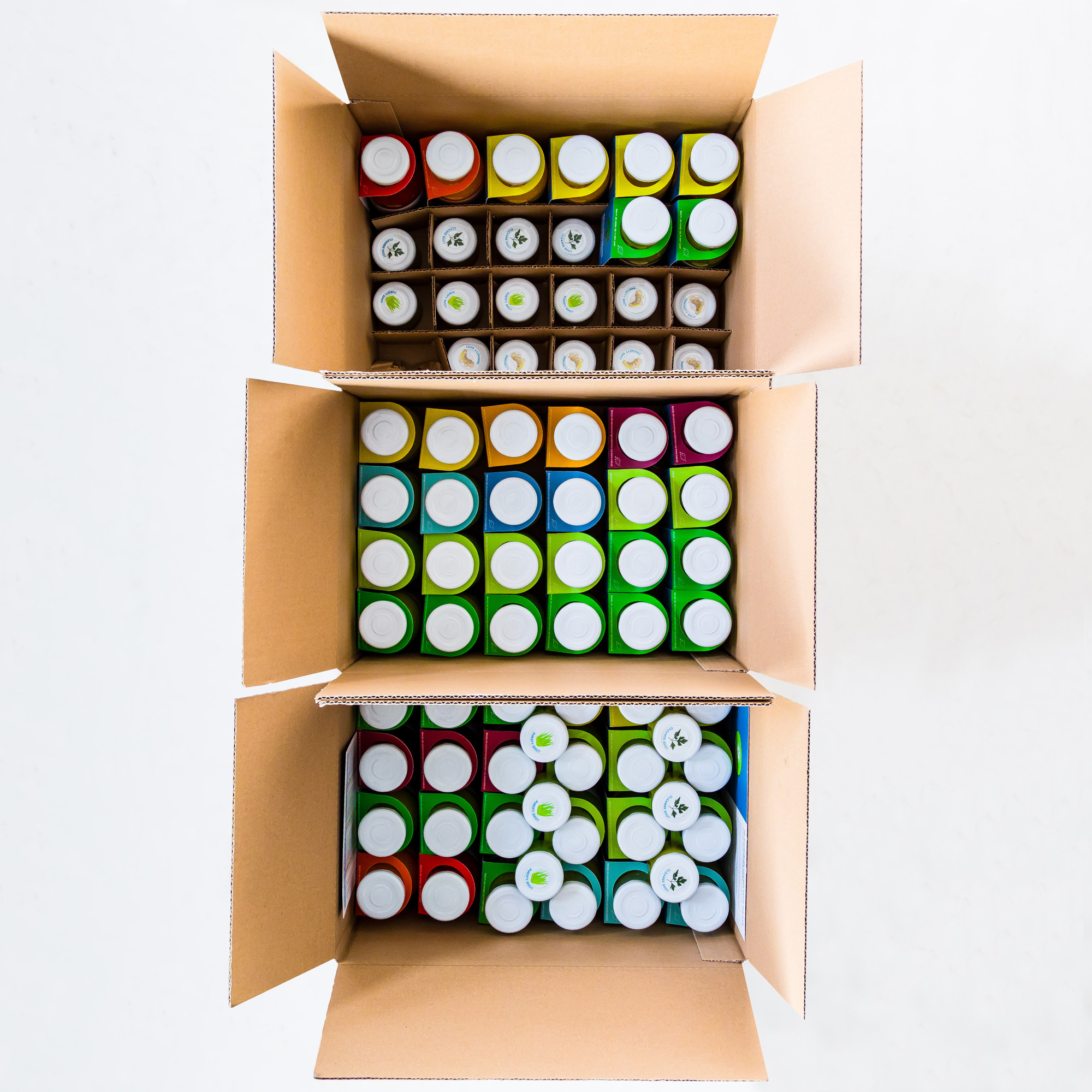 JUICE CLEANSING AT HOME OR ON HOLIDAY: THE ENVIRONMENTAL IMPACT
Do you think it's important to do your part for the environment? Then juice cleansing on holiday is usually a less favourable choice. In most cases, if you decide to fly, you'll most certainly contribute to considerable CO2 emissions. Travelling by car or bus is also usually not very environmentally-friendly unless they're electric. Travelling by train is often the best choice from an environmental point of view, but it's also usually a more expensive option. If you opt for juice cleansing at home with a juice cleanse from Sapje, then the vegetable juices will be delivered directly to your home. You will receive your juice in recyclable glass bottles, packed in sustainable and recycled materials. In addition, the production process of Sapje runs entirely on wind and solar energy, limiting harmful effects on the environment. Because the ingredients used are certified organic, you'll know that the environment is also taken into account when growing the vegetables, fruit, herbs and spices. Read here to learn how we make the healthiest juice.
Conclusion: there are advantages and disadvantages when following a juice cleanse at home or on holiday. In general, however, cleansing at home is more economical and environmentally friendly. Moreover, you'll have more knowledge about the quality of the vegetable juices. Juice cleansing on holiday, on the other hand, may be more relaxing and you'll usually receive more guidance.