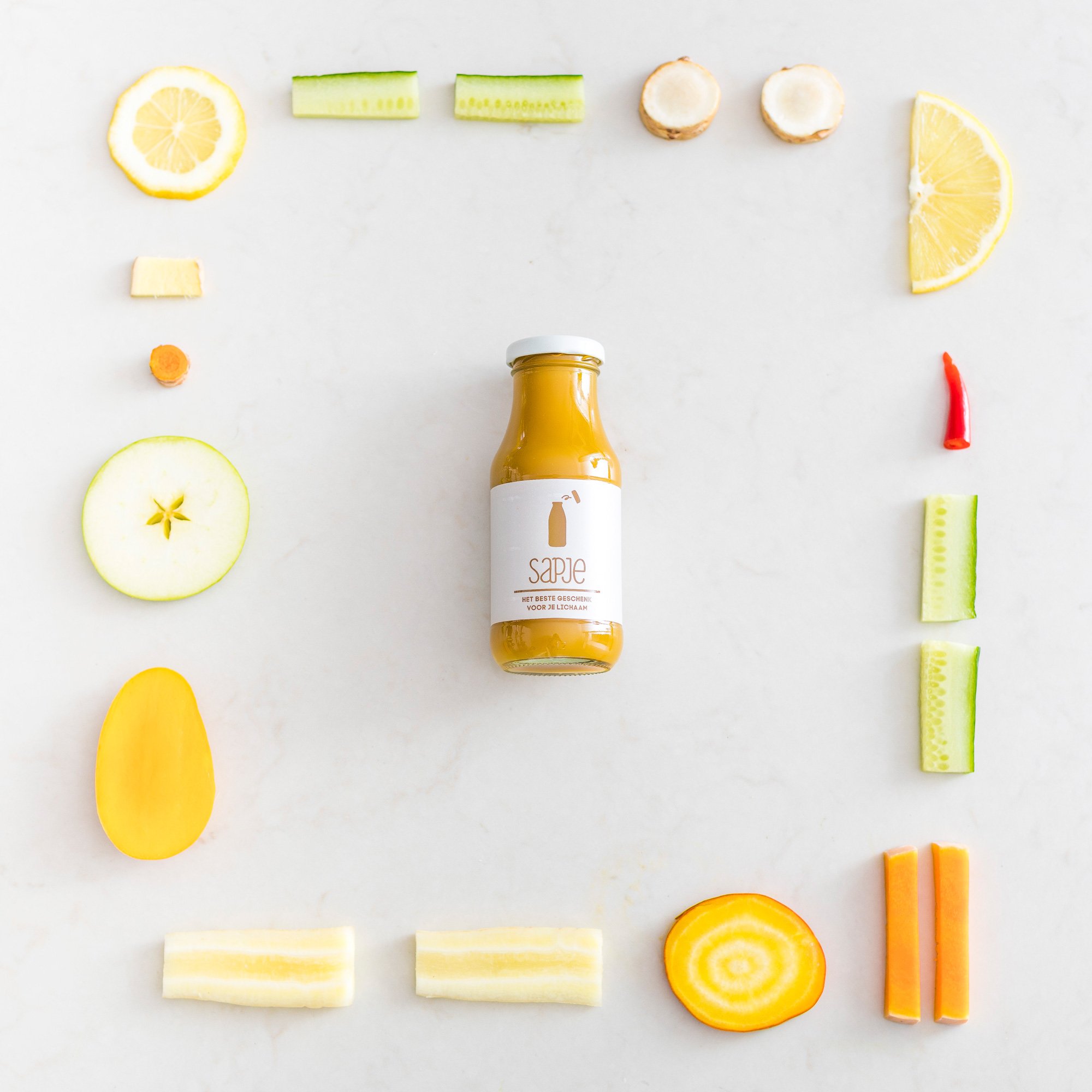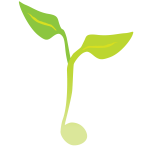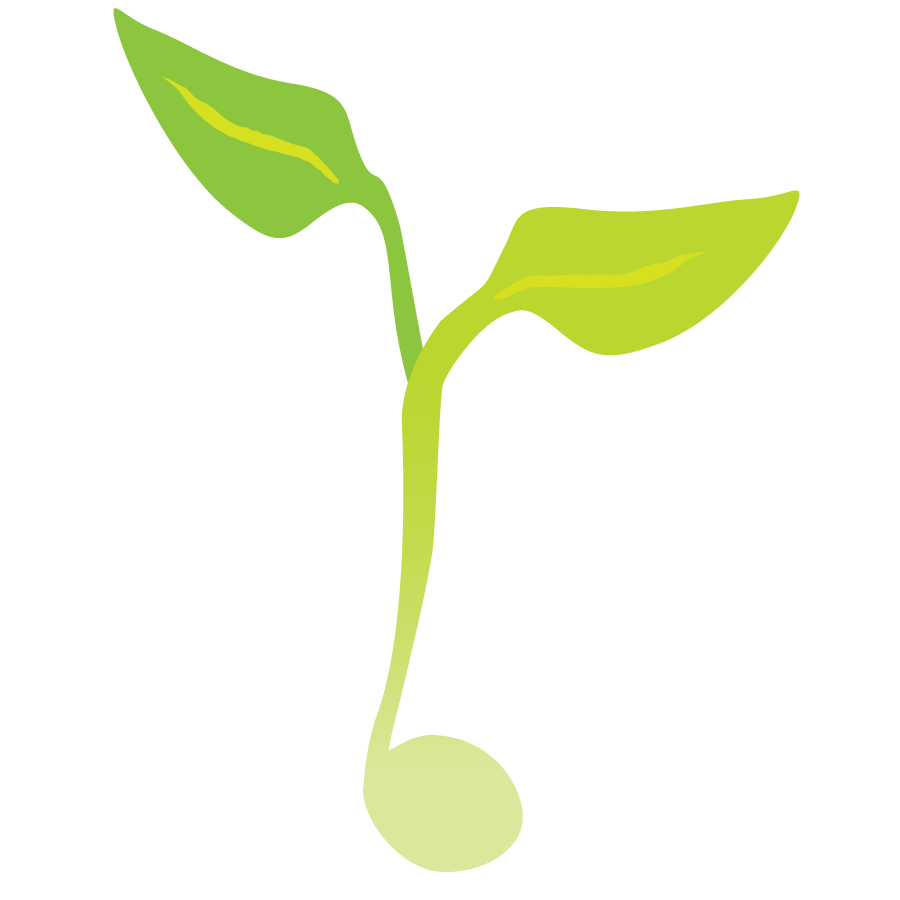 Seasons
By Jonnie & Thérèse Boer from De Librije***
Cucumber
Ginger
Granny Smith apple
Lemon
Mango
Parsnip
Sweet potato
Turmeric
White carrot
Yellow beet
For the creation of the SEASONS juice, we worked together with star chefs Jonnie & Thérèse Boer, known for the restaurant De Librije, which was awarded 3 Michelin stars. In addition to a tantalizing taste experience, this slow juice based on seasonal vegetables and fruit also offers many vitamins and minerals.
Jonnie Boer becomes chef at the age of twenty-four at Restaurant De Librije in Zwolle. A few years later, he took over the restaurant with his wife Thérèse. In 1993 De Librije was awarded its first Michelin star. The second followed in 1999 and the third in 2004. De Librije is now one of the best restaurants in the world with 3 Michelin stars. With the Seasons juice, Jonnie and Thérèse Boer have created a Michelin-starred taste experience based on the best seasonal vegetables with a little seasonal fruit and a few very surprising ingredients. How about bergamot, sunflower root and chili pepper, for example? Pamper your taste buds with this titillating seasonal juice and immediately support your health.
WHAT MAKES JONNIE BOER'S JUICE HEALTHY?
The Seasons juice is not only very tasty, but also very healthy. No wonder, because it is made from the best seasonal vegetables and the best seasonal fruits, which come fresh from the land. The pure, organic and local ingredients for this seasonal juice are then hand washed and pressed in the slow juicer. The Seasons juice is then immediately frozen to ensure that it stays fresh for as long as possible. This way, the special taste of the vegetable juice is excellently preserved. With this method of pressing and storing you can be sure that you are getting an optimal amount of healthy nutrients from the seasonal vegetables and other ingredients. As a result, the Seasons juice is rich in vitamins, minerals and antioxidants. Vitamin A is one of the nutrients richly represented in this unique seasonal juice. This vitamin is good for your skin and immune system, just like vitamin C, which you also get a nice amount of. The mineral copper is also abundant in the Seasons juice. This mineral also helps your immune system and therefore contributes to a good resistance. Potassium is beneficial for your blood pressure and, just like the mineral calcium in this juice, supports the functioning of your nerves and muscles. Manganese is one of the antioxidants that you will find in this special seasonal juice. Antioxidants are substances that help your body protect against free radicals.
THE FLAVOUR OF JONNIE BOER'S SEASONS JUICE
When you open the bottle of the bright yellow Seasons juice, the invigorating, sparkling scents of bergamot, lemon and mango meet you. Let them soak in for a while and then take your first sip. It is best to take the time to enjoy the complex taste experience of the seasonal juice. First you will probably taste the rich flavors of yellow carrot, yellow beet and butternut squash, followed closely by fresh cucumber, slightly sour Granny Smith apple and sunflower root. Then follow the tingly fresh and sunny accents of the citrus fruits and mango. The sharp, warm flavors of chili, turmeric and ginger round off the whole. It seems as if you have been able to experience a whole world of flavors. Be surprised by this unique and healthy juice from Jonnie & Therese Boer, by and for gourmets! "Our juices are an excellent addition as part of a varied, balanced diet and a healthy lifestyle."
Nutrition facts
Nutritional value per 100ml
Energy

46 kcal / 192 kj

Protein

1,4 gr

Fat

0,3 gr

Saturated Fat

<0,1 gr

Carbohydrates

8,5 gr

Natural Sugars

3,9 gr

Salt

<0,1 gr

Food fibres

2,7 gr
Allergy information
none
Vitamins & minerals
Shown as a percentage of the reference intake (RI). RI of an average adult is 8400 kJ / 2000 kcal per day.

Potassium

937 mg

Vitamin A

571 μg

Vitamin B1

0.18 mg

Vitamin B2

0.11 mg

Vitamin B3

2 mg

Vitamin B5

0.9 mg

Vitamin B6

0.2 mg

Folic acid

51 μg

Vitamin C

29 mg

Vitamin E

1.5 μg

Vitamin K

24 μg

Calcium

320 mg

Phosphorus

116 mg

Iron

2.5 mg

Iodine

6 μg

Copper

0.4 mg

Magnesium

39 mg

Manganese

0.8 mg

Zinc

1.1 mg

K
Potassium
> 47% of RDA
Good for blood pressure, supports normal muscle function and plays an important role in the functioning of the nerves.
A
Vitamin A
> 71% of RDA
Good for vision, and contributes to normal iron metabolism, helps care for the skin from the inside out and has a positive influence on the immune system.
B1
Vitamin B1
> 16% of RDA
Good for the heart, memory and concentration. Has a positive influence on the functioning of the nervous system.
B2
Vitamin B2
> 8% of RDA
Promotes energy metabolism, protects cells and helps reduce fatigue and tiredness.
B3
Vitamin B3
> 13% of RDA
Activates the natural energy in the body. Is important for healthy skin and good for memory. Helps reduce tiredness and fatigue.


B5
Vitamin B5
> 15% of RDA
Supports energy metabolism, helps to reduce fatigue and helps with tension.
B6
Vitamin B6
> 14% of RDA
Is important for the formation of red blood cells, promotes energy metabolism, contributes to the regulation of hormonal activity and helps reduce fatigue.
Fa
Folic acid
> 26% of RDA
Helps the body create and maintain new cells. Folic acid supports, among other things, the production of red and white blood cells.
C
Vitamin C
> 36% of RDA
Supports your immune system and is an antioxidant, which protects against free radicals. Contributes to the formation of collagen, which is important for healthy blood vessels and healthy skin. Contributes to a clear mind and the proper functioning of the nerves.
E
Vitamin E
> 13% of RDA
Is an antioxidant. Helps protect body cells against damage from pollution and sunlight, among other things.
K
Vitamin K
> 32% of RDA
Helps in normal blood clotting. Supports the absorption of minerals into the bone tissue and contributes to the maintenance and maintenance of strong bones.
Ca
Calcium
> 40% of RDA
Supports blood clotting. Helps to keep the skeleton and teeth strong and is good for the muscles. Supports the energy level.
P
Phosphorus
> 17% of RDA
Contributes to the normal functioning of cell membranes and the maintenance of strong bones. Promotes energy metabolism.
Fe
Iron
> 18% of RDA
Supports the normal formation of red blood cells and hemoglobin, contributes to the process of cell renewal, aids the immune system, has a beneficial effect on normal oxygen transport in the body and keeps the mind clear.
I
Iodine
> 4% of RDA
Contributes to normal thyroid hormone production and thyroid function.
Cu
Copper
> 40% of RDA
Supports iron transport in the body, is good for the nervous and immune systems and helps protect body cells.
Mg
Magnesium
> 10% of RDA
Helps maintain strong bones, contributes to a good electrolyte balance and is good for concentration.
Mn
Manganese
> 40% of RDA
Important for the normal formation of connective tissue in cartilage and bones, is good for the skeleton and works to protect against free radicals.
Zn
Zinc
> 11% of RDA
Is conducive to concentration, good for hair and nails and helps to keep the skin healthy.
Seasons reviews
Michelin sapje

De favoriet van mijn dochter en ikzelf geniet ook van dit culinaire sapje

Koen from vleuten on 8 July 2021