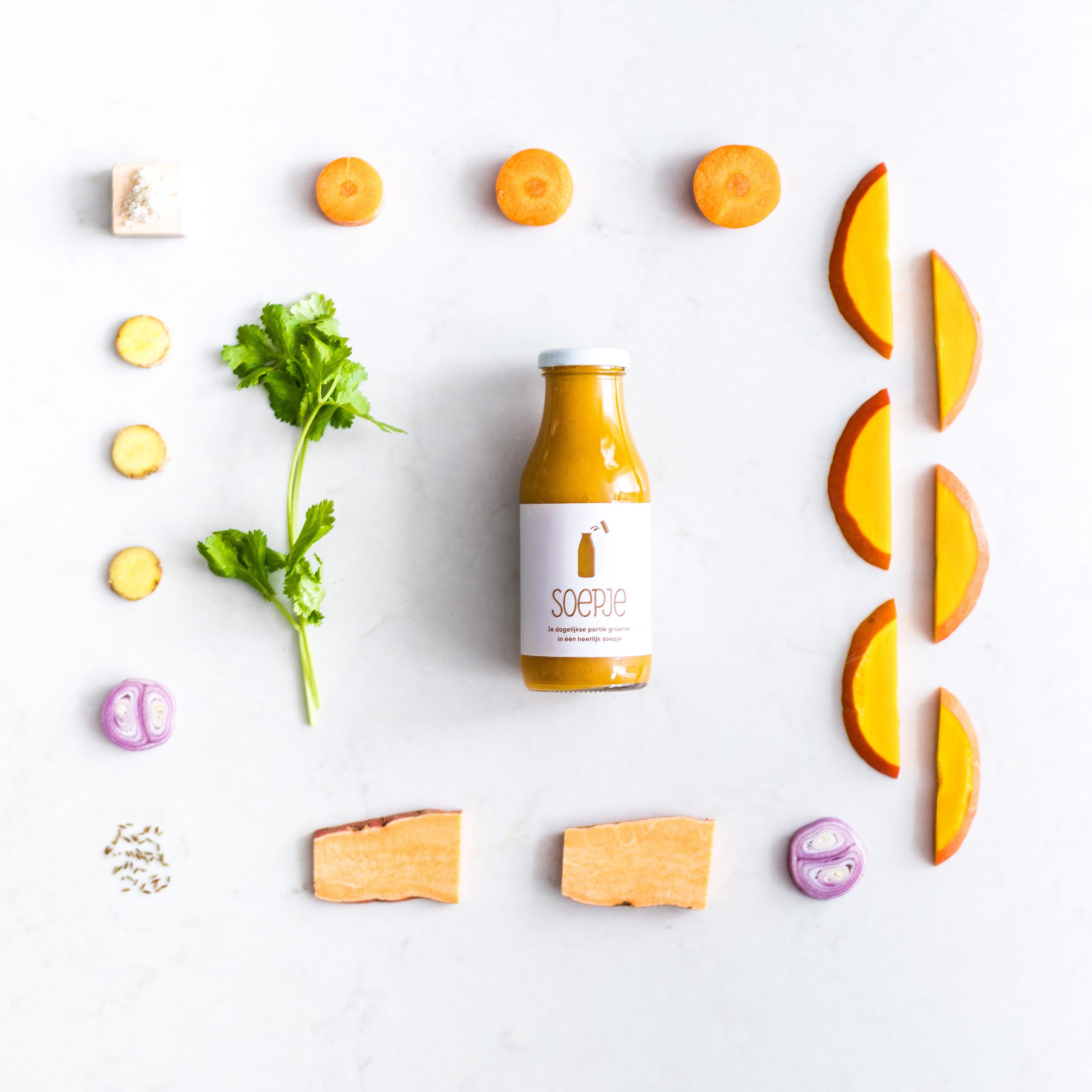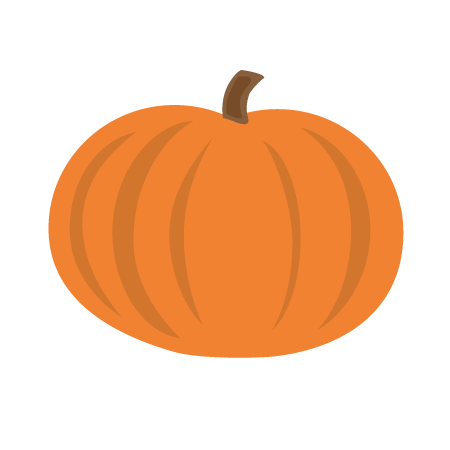 Pumpkin soup
Supports the skin from the inside*
Butternut squash
Carrot
Purified water
Sweet potato
Shallot
Ginger
Koriander
Celtic sea salt
Cumin
This organic pumpkin soup with sweet potato, carrot and ginger is healthy and delicious. The creamy texture and slightly spicy taste make the soup nice and warming comfort food. The nice amounts of vitamins A and C support your skin from the inside and also ensure a good resistance *.
Our organic pumpkin soup is a feast for your health and your taste buds. The recipe consists of nothing but pure, local, vegan and seasonal ingredients that are all known for their healthy properties. Our creamy organic pumpkin soup with sweet potato and a lot of ginger is nice and spicy and hearty. Perfect for when you could use a pick-me-up!
WHAT MAKES OUR ORGANIC PUMPKIN SOUP HEALTHY?
At Sapje ​​we wanted to make a tasty organic pumpkin soup that leaves you feeling healthy and full. The recipe has been carefully thought out to ensure that you get nothing but good with this soup. We have not used powders, e-numbers or other artificial additives. You don't have to, because the taste is naturally fantastic. Because we freeze the soup, preservatives are not necessary. All the ingredients of this organic pumpkin soup are rich in vitamins, minerals and antioxidants. Vitamin A is especially well represented, in the form of beta-carotene from butternut squash, carrot and sweet potato. Vitamin A is important for maintaining healthy skin, good resistance and good eyesight. The vitamin C in this organic pumpkin soup also has a positive effect on your immune system. It also helps in the production of collagen, which is important for your skin, among other things. Vitamin C is also an antioxidant, just like manganese and vitamin E, of which you also get a nice amount with this soup. These help scavenge free radicals in your body. In this way, they help protect your body against, among other things, oxidative damage caused by UV radiation. The ginger in this organic pumpkin soup not only makes it nice and spicy, but also extra healthy. Ginger provides a nice amount of healthy nutrients, such as copper and potassium.
THE FLAVOUR OF OUR ORGANIC PUMPKIN SOUP
Our organic pumpkin soup with sweet potato has a beautiful orange color that immediately makes you happy. As soon as you open the bottle and pour it out, you first notice the fresh and slightly spicy scent of ginger. The butternut squash, sweet potato and carrot combine to create a sweet, earthy taste and a particularly creamy texture. These make our organic pumpkin soup a joy to eat and give you a feeling of fullness. Other ingredients, such as ginger, shallot and Celtic sea salt, make this comforting soup a little more exciting and edgy. The ginger in particular provides a nice warming effect and a wakeful feeling. Our hearty organic pumpkin soup is suitable for all kinds of times of the day. Try it for lunch or dinner, or at the end of the afternoon, when you're having a dip. This organic pumpkin soup immediately gives you energy so that you can go back to it! "Our juices are an excellent addition as part of a varied, balanced diet and a healthy lifestyle."
Nutrition facts
Nutritional value per 100ml
Energy

27 kcal / 113 kj

Protein

0.5 gr

Fat

0.2 gr

Saturated Fat

0.05 gr

Carbohydrates

5.2 gr

Natural Sugars

3.2 gr

Salt

0.3 gr

Food fibres

1.2 gr
Allergy information
contains carrot
Vitamins & minerals
Shown as a percentage of the reference intake (RI).
RI of an average adult is 8400 kJ / 2000 kcal per day.

Potassium

467 mg

Vitamin A

781 μg

Vitamin B1

0.28 mg

Vitamin B2

0.04 mg

Vitamin B3

1.5 mg

Vitamin B5

0.9 mg

Vitamin B6

0.15 mg

Folic acid

39 μg

Vitamin C

27 mg

Vitamin E

2.2 μg

Vitamin K

20 μg

Calcium

81 mg

Iodine

34 μg

Phosphorus

73 mg

Iron

1.2 mg

Copper

0.3 mg

Magnesium

51 mg

Manganese

0.5 mg

Zinc

0.8 mg

K
Potassium
> 23% of RDA
Good for blood pressure, supports normal muscle function and plays an important role in the functioning of the nerves.
A
Vitamin A
> 98% of RDA
Good for vision, and contributes to normal iron metabolism, helps care for the skin from the inside out and has a positive influence on the immune system.
B1
Vitamin B1
> 25% of RDA
Good for the heart, memory and concentration. Has a positive influence on the functioning of the nervous system.
B2
Vitamin B2
> 3% of RDA
Promotes energy metabolism, protects cells and helps reduce fatigue and tiredness.
B3
Vitamin B3
> 9% of RDA
Activates the natural energy in the body. Is important for healthy skin and good for memory. Helps reduce tiredness and fatigue.


B5
Vitamin B5
> 15% of RDA
Supports energy metabolism, helps to reduce fatigue and helps with tension.
B6
Vitamin B6
> 11% of RDA
Is important for the formation of red blood cells, promotes energy metabolism, contributes to the regulation of hormonal activity and helps reduce fatigue.
Fa
Folic acid
> 20% of RDA
Helps the body create and maintain new cells. Folic acid supports, among other things, the production of red and white blood cells.
C
Vitamin C
> 34% of RDA
Supports your immune system and is an antioxidant, which protects against free radicals. Contributes to the formation of collagen, which is important for healthy blood vessels and healthy skin. Contributes to a clear mind and the proper functioning of the nerves.
E
Vitamin E
> 18% of RDA
Is an antioxidant. Helps protect body cells against damage from pollution and sunlight, among other things.
K
Vitamin K
> 27% of RDA
Helps in normal blood clotting. Supports the absorption of minerals into the bone tissue and contributes to the maintenance and maintenance of strong bones.
Ca
Calcium
> 10% of RDA
Supports blood clotting. Helps to keep the skeleton and teeth strong and is good for the muscles. Supports the energy level.
I
Iodine
> 23% of RDA
Contributes to normal thyroid hormone production and thyroid function.
P
Phosphorus
> 10% of RDA
Contributes to the normal functioning of cell membranes and the maintenance of strong bones. Promotes energy metabolism.
Fe
Iron
> 9% of RDA
Supports the normal formation of red blood cells and hemoglobin, contributes to the process of cell renewal, aids the immune system, has a beneficial effect on normal oxygen transport in the body and keeps the mind clear.
Cu
Copper
> 30% of RDA
Supports iron transport in the body, is good for the nervous and immune systems and helps protect body cells.
Mg
Magnesium
> 14% of RDA
Helps maintain strong bones, contributes to a good electrolyte balance and is good for concentration.
Mn
Manganese
> 25% of RDA
Important for the normal formation of connective tissue in cartilage and bones, is good for the skeleton and works to protect against free radicals.
Zn
Zinc
> 8% of RDA
Is conducive to concentration, good for hair and nails and helps to keep the skin healthy.
Pumpkin soup reviews
Heerlijk!!

Super heerlijk soepje!

Alice from Haverman on 3 November 2021

Yum!

Mijn favoriete soep!

Rachel from Den Haag on 8 July 2021